Samsung Gear S3 release date will arrive after IFA 2016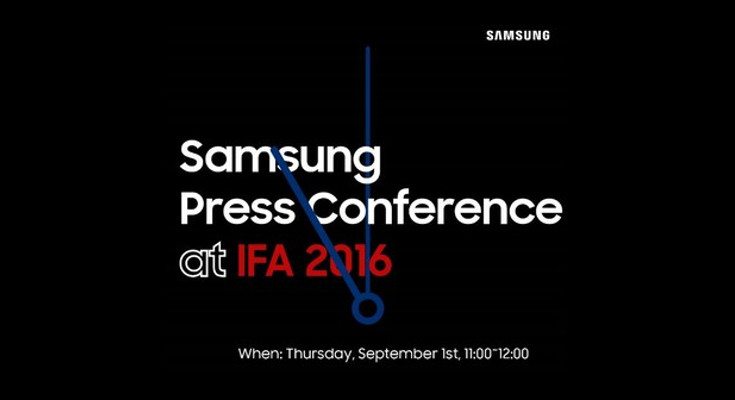 There are two big smartwatch releases left in the calendar year, and one them was just teased. Samsung has officially sent out invites for the Samsung Gear S3 unveiling, which will take place during IFA 2016.
The rumor mill had been pointing towards a fall release for the follow-up to the Gear S2 smartwatch. Turns out, the old rumor mill was right as Sammy made things official today for the launch of the Samsung Gear S3. As expected, the new smartwatch will rear it's lovely head at IFA in September, which is just right around the corner.
If you haven't kept up with the news, the Gear S3 has been making the rounds through the rumor mill for quite some time. The watch was tipped to sport all kinds of funky features initially, but things have toned down somewhat since that time. At the moment, it's believed it will be an incremental upgrade over the S2, but with several variants. It's still going to run Tizen and has that cool, rotating bezel as well although it remains to be seen just how different it will be than its sibling.
Samsung had a lot riding on the Gear 2 when it launched. It was a giant leap away from Android Wear, and with the Apple Watch launch, they had to go big or go home as they say. Sammy did the former by producing one of the best smartwatches money can buy, and while we expect them to play it safe this year, the Gear S3 smartwatch is still a gadget to get excited about. You can also get amped for the S2 as we expect to some major price cuts once the new model drops.
source: SamMobile