Sony FES Watch U has an e-ink display and band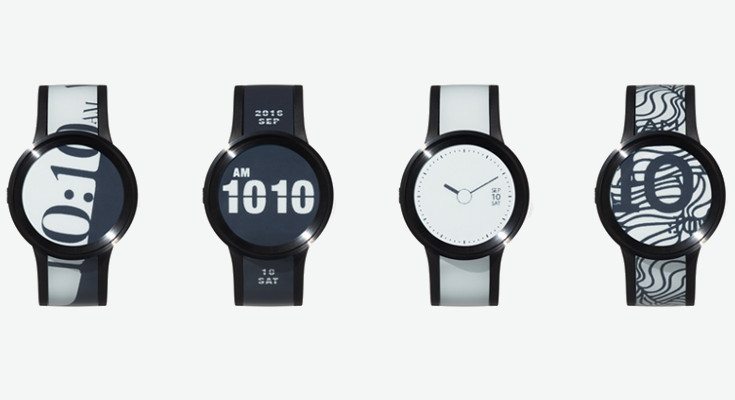 Earlier today, we told you about the Xiaomi Amazefit… which you can't purchase unless you reside in China. Now we are going to take a look at another regional wearable with the Sony FES Watch U, which is seeking funding to make it to the masses.
Big companies generally don't turn to crowdfunding too often, but occasionally you'll see them put something out for funding. Sony did that with the original Sony FES Watch, which was interesting due to its E-ink display. Well, their follow-up puts the original to shame, and while it will only be in Japan for the moment, it's the type of  device you are going to want to buy.
The new Sony FES Watch U will have an e-ink or e-paper display like the previous model, but everything else has changed. It has a more refined look with a steel chassis and sapphire glass, which is quite nice, but not what we are interested in. The band on the Sony FES Watch U makes us of e-ink tech as well, so it can be customized (to a degree) right along with the watch face. The results are stunning to say the least and just the tip of the iceberg if things were to open up.
As mentioned, the Sony FES Watch U is seeking funding for production in Japan through a crowdfunding campaign. If you reside in the region or have a very nice friend or relative in Japan, you can pick up the Sony FES Watch U for the equivalent of $438 to $587 depending on the model you choose. The campaign comes to a close on October 7th, so you've got a while to decide on this one. Unfortunately, it won't actually ship until April of next year — something to definitely keep in mind.
via – Engadget        source: Sony First Flight