Huawei Mate 9 release date, price and specs leak ahead of official launch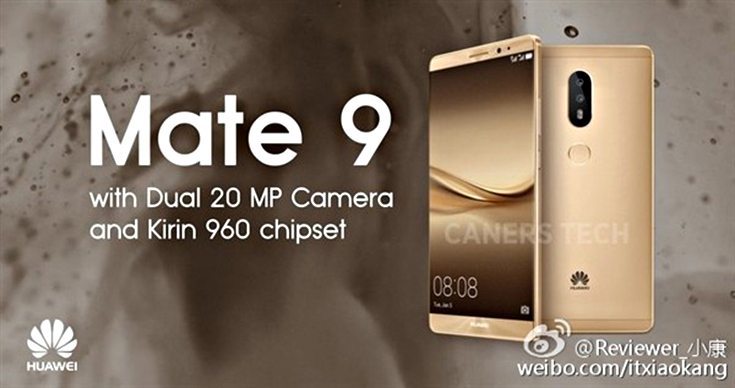 Before we get rolling with this one, get your salt shaker handy. We have Huawei Mate 9 release date rumors to discuss, and along with those comes a large dose of rumored specifications and a possible price.
Huawei has been around for longer than most western consumers are aware of, and they brought millions of new fans to the fold with the Nexus 6P release last year. They have also produced some fine handsets in 2016, and the Huawei Mate 9 is expected to be one of them. The handset has been leaking for months, and while some rumors are more substantial than others, this one falls in the middle of the pack. With that in mind, let's take a quick look at the rumored Huawei Mate 9 specs…
According to a new Weibo leak, the Huawei Mate 9 specifications will include 4GB of RAM and 64GB of storage for the base model. That one is priced at the equivalent of $475-$505 depending on the bands, which is impressive when you consider it's also said to have a 6-inch panel and a Kirin 960.
The next step up will be a 4GB model with 128GB of RAM, and this Huawei Mate 9 price is said to be $580. As for the bell of the ball, it will have the aforementioned Kirin 960, the 6-inch panel and a whopping 6GB of RAM to go along with 256GB of storage. That is absolutely beastly, and if it has half the bells & whistles we expect, it's going to be a smartphone to contend with.
The Huawei Mate 9 release date is tipped for November 8 in China, but you can rest assured we will know more about it well before then.
Are you excited for the Huawei Mate 9 release date to arrive?