iPhone 8 camera tipped to have 3D Selfie Camera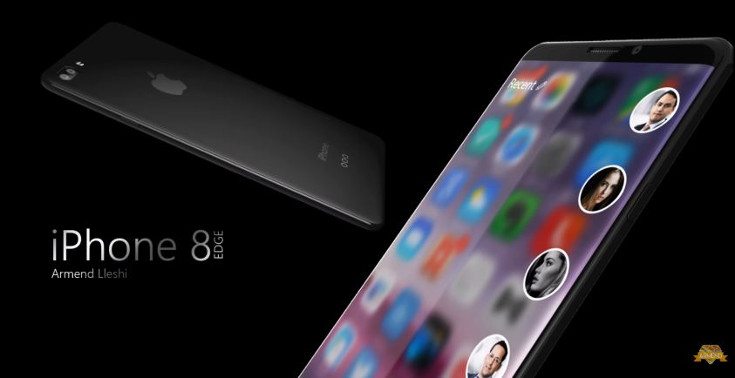 Earlier today we told you about a new smartphone with some 3D tech. It sounded far-fetched, but now iPhone 8 camera rumors point towards a similar solution. Ready to take 3D selfies?
The last time we heard from Ming-Chi Kuo it involved virtual buttons. The iPhone 8 is rumored to have them, which is interesting considering today's live leak of the Samsung Galaxy S8. It appears to have virtual setup as well which could be the start of a new trend. The same can be said for 3D tech if today's iPhone 8 camera rumor is true.
Kuo says we should expect something special out of the front-facing camera on the iPhone this year. He used the term "revolutionary" actually as it supposedly sports 3D depth sensing tech. It will be able to use that information to handle iris and facial recognition along with the aforementioned 3D selfie. Gamers will also benefit from the new tech. The report says it will be able to slap your head on an in-game character which would definitely be a draw in some titles.
Their new 3D iPhone 8 camera sensor will make use of PrimeSense algorithms. That tech and new the new setup will be in future models as well and is said to be far more advanced that anything on the Android side of things. In other words, it would give them an edge in one area, even if they decide not to go edged this year. It's also not nearly as wild as it sounds given the Honor V9 can apparently scan objects in 3D with its unique sensor.
If the iPhone 8 camera sensor does have 3D sensibilities, we are going to see a slew of commercials promoting the new feature. It would be a big deal for Apple and a good move considering we live in the age of the selfie. That said, if that's the only major new feature, it still might not be enough as many hope the iPhone 8 design will change drastically this year.