Low-cost, low to mid-end Nokia 3.1 makes wide UK commercial debut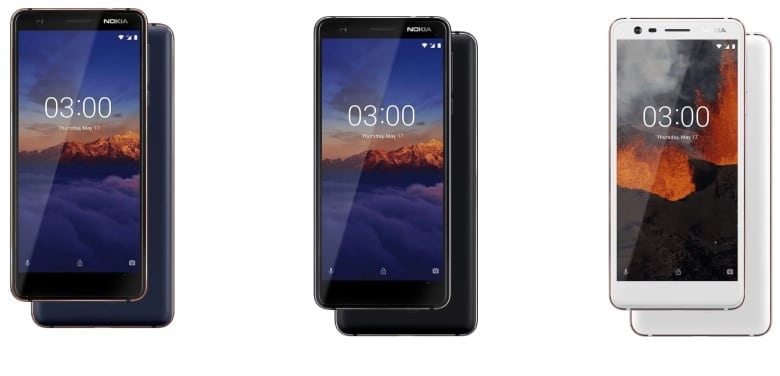 While we continue to wait for HMD Global to officially unveil the mid-range Nokia X5 smartphone in China, which is then expected to go international as the 5.1 Plus, a slightly humbler model with no distracting notch is today widely going on sale in the UK.
Already available stateside in exchange for $159 unlocked, the Nokia 3.1 arrives to Carphone Warehouse, EE, O2, John Lewis, Amazon and Argos on British soil with a recommended retail price of £149.
That's certainly not bad for an Android One device "endorsed by Google as a best-in-class experience across hardware and software for its price point", running a very close-to-stock version of Oreo with a promise of regular security updates, and an Android P promotion not too far away.
The 5.2-incher's design is surprisingly premium for that extremely enticing price bracket, including "diamond-cut" aluminum sides and a "sculpted" glass display. Speaking of the IPS LCD screen, that's unsurprisingly limited at 720p resolution, but at least the 2:1 aspect ratio is in keeping with modern trends, which makes it perfect for (HD) video content consumption.
A not-so-great MediaTek 6750 processor is largely in charge of raw speed, paired with a middling 2 gigs of RAM, as well as modest 16GB internal storage space. But you obviously can't have it all at 150 quid, and the Nokia 3.1 also lacks both fingerprint and facial recognition.