US Samsung Galaxy Note 2 price indication
The Samsung Galaxy Note 2 (Note II) was finally unveiled at IFA in Berlin last week and has been very well received by those in the know and potential customers. Alas, as with the Galaxy S3 smartphone the Galaxy Note 2 will release in Europe, Asia and the Middle East first and the only release time so far for the U.S. is a vague 'later this year.' However if you're one of the many people waiting for the Galaxy Note 2 then we have some US price indications for this much-awaited Android handset.
The Galaxy Note 2 is set to be a massive hit for Samsung, especially on the back of the success story of the original Galaxy Note and of course the Galaxy S3, which has been a phenomenal seller. However we recently told how a very big fly in the ointment has come about with Apple adding the Galaxy S3 and Galaxy Note to the list of products it claims infringes its intellectual copyright. Many of you will already have heard of the recent Apple court victory over Samsung and how Apple is not seeking to ban some Samsung products and we can only hope that this new court case doesn't also include the Note 2 when it is launched although of course as it includes the original Note it could well come under fire too. There's also a possibility of course that Apple could try to stop the Galaxy Note 2 being released at all.
Assuming that this doesn't happen the Galaxy Note 2 should sell in big numbers. So far no official prices have been released for the new phone stateside although we recently told of European price leaks. However it now seems that that US price details are leaking out although there is still no confirmation on which of the major US carriers will sell the Galaxy Note 2. Pop Herald reports being told that the unlocked Galaxy Note 2 will sell for between $800 and $900, which sounds pretty hefty although of course subsidized prices will be much lower. The price of a Galaxy Note 2 on the standard two-year contract is set to be between $199 and $249.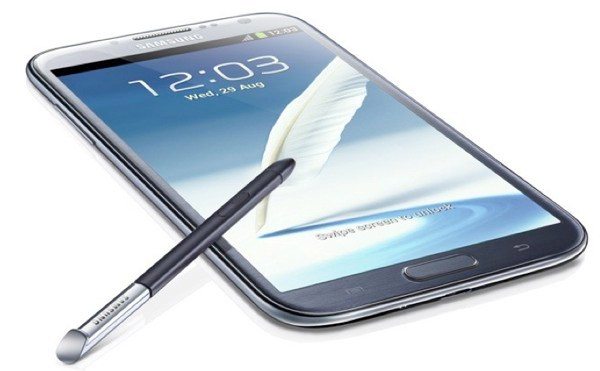 This sounds pretty reasonable for a device that has a lot to offer for those who like a phone with a large display. As a brief reminder of the main specs and features we can tell you that the Galaxy Note 2 has a 1.6GHz Exynos quad-core processor, massive 5.5-inch HD Super AMOLED display, 2GB of RAM and 16, 32 or 64GB of internal storage, expandable via microSD. There's also an 8-megapixel rear camera with 1080p video capture capability, 1.9-megapixel front-facing shooter, Bluetooth 4.0 and a sizeable 3100mAh battery. It will be available in Marble White or Titanium Gray.
We'd like to hear your thoughts if you're in the US and waiting for the Galaxy Note 2. Do you feel the above pricing is reasonable, if accurate? Maybe you feel the unlocked Galaxy Note 2 price is too steep in particular? Also how do you feel that once again, US consumers who want to get their hands on the latest big Samsung device will have to wait longer than those in other regions? Let us know by sending your comments.