iPhone 5 could outsell Samsung Galaxy S3
Anybody following developments for the Apple iPhone 5 will know by now that an event on September 12 is where we expect to see it officially announced. The phone has been hugely hyped and is already set to be a massive seller, the same as just about every new Apple product. There are suggestions though that this could be the device that shatters all previous records so it looks as though the iPhone 5 could outsell the Samsung Galaxy S3 (S III) when it finally hits the shelves.
Earlier today we gave details of the latest US smartphone platform market share figures and Android was still leading by quite some way although Apple's market share growth was slightly higher than that of Google's Android. As far as manufacturers of handsets are concerned, Samsung came out top with around a quarter of mobile subscribers owning a Samsung device as opposed to just over 16% who owned an Apple iPhone. However we told how these figures could change sharply following the recent Apple win over Samsung in patent litigation.
As Apple is now seeking to ban some Samsung devices from sale, including the Galaxy S3, many experts seem to think that Apple will gain extra sales of its iPhone this time around as people become wary of possible complications over purchasing a Samsung device. However previously we have also noted that there could be a backlash against Apple and sales of its iPhone from those who think Samsung have been treated unfairly. Which way this goes remains to be seen but it is another indicator that the new iPhone could sell in higher numbers than ever before. We've also spoken many times here at Phones Review about the general expectations that the next iPhone will be a huge product upgrade, one of the biggest ever, and that's something else that suggests even higher sales than a usual iPhone launch.
Now well-known Apple analyst Gene Munster, who recently spoke of his belief that the iPhone 5 would be the biggest consumer electronic device upgrade in history, has come up with some predictions of sales for the iPhone 5. Current rumors suggest a possible iPhone 5 release on September 21 and despite the fact that this means it will only be available for ten days during the September quarter, Munster still expects records to be smashed. He predicts that between 6 and 10 million iPhone 5's could be shifted in the first week on sale as long as demand can be met, according to an Apple Insider article. Current market forecast consensus puts sales of the iPhone at between 22 and 23 million for the whole of the September quarter but Munster's prediction would mean that even with the iPhone 5 arriving towards the end of September, sales of around 28 million units could be achieved.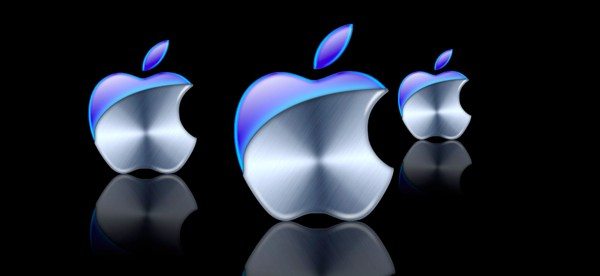 Are sales of up to 10 million new iPhone's in one week really possible though? It seems unlikely for many of us that any product could sell in such numbers but a factor in Apple's favor is speculation that pre-orders will be taken from the time of the big reveal on September 12. It's also likely that the iPhone 5 will see a simultaneous release in the U.S. and some other regions while the Galaxy S3 took some months after its initial launch to arrive stateside. Another pointer towards the possibility of such huge sales is that in the U.S. the next iPhone should be available on all of the major carriers, AT&T, Verizon and Sprint (although we don't yet know about T-Mobile) as well as some regional carriers, according to iDownload Blog.
Such is the growing animosity between Samsung and Apple (with Samsung prepared to strike back if Apple launches a 4G LTE iPhone) that Apple will be going all out to achieve those 10 million unit sales within a week. Samsung achieved 9 million pre-orders for the Galaxy S3 worldwide and later figures showed that in the first 55 days of availability the company shipped 10 million handsets and that a total of around 50 million Samsung smartphones of all kinds sold in the June quarter.
It has also been reported very recently that in August the Galaxy S3 went past the Apple iPhone 4S as the top selling smartphone in the U.S, although this was a 'guesstimation.' If official figures turn out to verify this then Apple will really want to snatch back its place at the top of the ladder and so maybe with a gigantic push those sales of 10 million units in one week can be achieved. Especially if as hoped, Apple does come up with something really groundbreaking and a completely revamped design for the new iPhone.
We're really interested to hear your opinions about possible sales of the iPhone 5. Do you think the iPhone 5 will be the biggest-selling smartphone so far? Do you imagine that sales will be boosted or damaged by the ongoing Apple and Samsung hostilities? Let us know with your comments.