Samsung Galaxy Note 2 demand after iPhone 5
The Samsung Galaxy Note 2 was announced at the end of August and is a highly anticipated smartphone. Set for release in some regions in October and for the U.S. sometime later in Q4 the phone is gathering a massive amount of attention and pre-orders. However today we all expect the iPhone 5, or whatever else it might be called, to be shown at the Apple event in San Francisco and it will be interesting to see Galaxy Note 2 demand after details of the iPhone 5 emerge.
The Galaxy Note 2 is set to be a huge hit for Samsung but there have been rumblings about whether people may begin to steer away from Android devices following Apple's recent US court win against Samsung in patent litigation. However we also told how Samsung plans to counterattack if the iPhone 5 comes along featuring 4G LTE as Samsung holds many LTE patents and may even try to ban the iPhone 5 from sale. Leaving all the legal minefield behind though, on the quality of the handsets alone we wonder which one readers will find more desirable and if the iPhone 5 will threaten sales of the Note 2.
Obviously your preference may already be decided if you're an Android or iOS devotee but if you have an open mind you might still be persuaded by either. As far as specs go the Galaxy Note 2 has a 1.6GHz quad-core processor, large 5.5-inch HD Super AMOLED display, 2GB of RAM and 16/32 or 64GB of internal memory, expandable via microSD. There's also an 8-megapixel rear camera, 1.9-megapixel front-facing shooter, Bluetooth 4.0 and a 3100mAh battery. It will come in Marble White or Titanium Gray color options and runs on the latest Android OS, 4.1 Jelly Bean.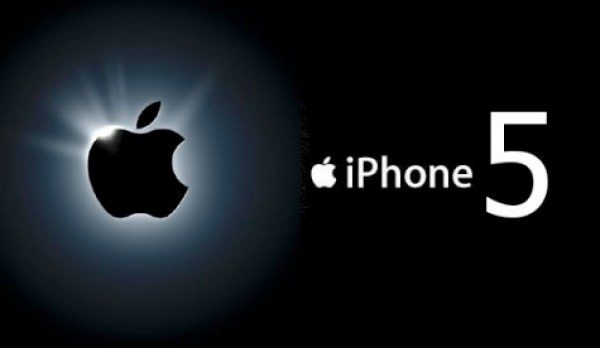 As far as the iPhone 5 goes we realize it's hard for readers to compare the two handsets before all the details are known later today but highly rumored are a larger 4-inch display, an A6 quad-core processor, improved camera, 4G LTE connectivity, smaller dock connector and more. We imagine that most of this will be pretty accurate although many less likely rumors are also being bandied about. It's also likely that it will launch running the new iOS 6, which we also expect to hear more of later today. As far as a release goes there have been lots of murmurings about September 21 but of course until Apple itself says anything we really don't know. However it's now only a few more hours until the Apple event (world times here and video stream here) and then we hope all will be revealed and confirmed.
We'd really like to hear the thoughts of our readers about the Galaxy Note 2 and iPhone 5. Have you already got a preference for one over the other, for instance you may prefer the Note as it will have a much larger screen than the iPhone 5? Maybe you have yet to make your mind up depending on what the iPhone 5 has to offer? Let us know with your comments.