iPhone 5 problems, intensification causes concern
When the iPhone faithful purchase a new iPhone they have come to expect perfection from the Apple camp; however when it comes to the latest iOS smartphone, it appears many are not happy with the iPhone 5 due to the device experiencing numerous problems, although not all iPhone 5 owners are experiencing these issues.
According to an article over on Arstechnica, some iPhone 5 users are not too pleased with iOS 6 Maps, whilst there have also been reports concerning WiFi, along with several complaints that the aluminum casing on the iPhone 5 scuffs and scratches quite easily.
There are also reports of light leakage around the edges of the new iOS smartphone, and there is also a problem with Siri apparently becoming somewhat confused when asked about the weather in certain US cities. Furthermore, apparently Apple is stopping the 2GB of free storage that was offered to MobileMe subscribers, which could possibly make it difficult for some users to backup their device to the cloud.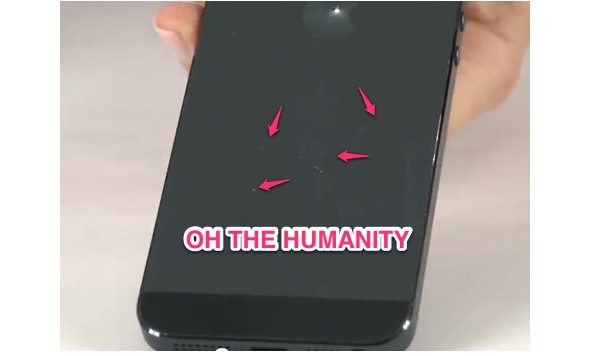 The problems with WiFi appears to be a slow connection when connecting to WPA2 protected WiFi, although some users are saying turning off LTE seems to alleviate the problem, and apparently Apple Care is aware of this issue and is working on it.
As for the scratching and scuffing, according to AllThingsD, it appears that the aluminum on the iPhone 5 is not as resistant as the stainless steel on the iPhone 4 and iPhone 4S, with reports of scratches, blemishes and nicks widely reported.
When it comes to light leakage, the word is the LED backlight is leaking through a tiny crack in the edge of the iPhone 5 where the front panel fits into the aluminum casing, although apparently only visible under dark or low light conditions.
There is also a report that the iPhone 5 camera is also experiencing a purple haze issue, Crave reports that users are reporting an unsightly purple halo showing when photos and snapped with the new iOS handset when pointing towards bright light sources.
Apparently one user contacted Apple support and was informed this purple haze problem was widespread, whilst another user made a video of the issue, which you can check out for yourself below.
We'd like to ask our iPhone 5 owning readers out there if they are experiencing any of these problems, or perhaps you are experiencing some other issue with the device, if so we'd like to know about it, and also what country you are in and which network you are on, so feel free to let us know by dropping us a line to our comments area below.