AT&T teaser release news for HTC 8X, One X+ and One VX
We've been bringing readers news on some upcoming new HTC smartphones, the HTC 8X, the HTC One X+ and HTC One VX. The first will run on the upcoming Windows Phone 8 operating system whilst the other two are Android devices. Today AT&T has officially announced all three phones for the fall along with some teaser release details.
These three phones are all 4G LTE handsets and first off we'll start with the HTC Windows Phone 8X, a signature handset for this OS that's gaining a lot of attention at the moment. We recently compared this with the popular HTC Android phone the HTC One X so check that at the link for further details. This phone may well find some potential buyers to customers who want to try an alternative platform to Android. AT&T has said today that this one will release in November both online and in AT&T retail stores but sadly has offered no specific release date.
Moving on to the HTC One X+ it looks as though consumers in the UK will get their hands on this one first as it will be released there by the end of October. By comparison AT&T only states that it will be available in the "coming months, but as these are described as fall phones for AT&T we'd hope it will be out before the end of November. You can see our comparison of the One X+ and Samsung Galaxy S3 here for further details on specs. The One X+ will launch on the very latest Android OS, 4.1 Jelly Bean.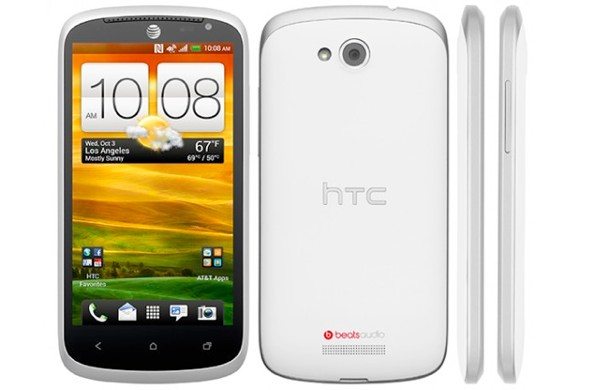 Finally the HTC One VX will launch running Android Ice Cream Sandwich with an upgrade to 4.1 Jelly Bean at some future point. Again AT&T is rather taunting us as the release news for this handset is merely in the "coming months," as with the HTC One X+. We first gave readers some details of the One VX only yesterday but now we also hear that it will launch with HTC Sense 4.0 to be upgraded at some point to HTC Sense 4+ according to Ubergizmo.
No pricing has been revealed yet for these phones on AT&T but of course we shall bring you further news on that as we hear it, together with more details on release dates. Are you interested in any of these upcoming 4G LTE HTC phones on AT&T? Which would you choose and why? Let us have your comments on this.