iPhone 5 construction may be causing camera issues, Apple responds
The Apple iPhone 5 became available late last month but the handsets release hasn't exactly run smoothly for the company. The device has seen early success regarding pre-orders and sales, but this has been tarnished somewhat with certain issues some owners have been reporting. Now there are claims that the iPhone 5 construction may be causing camera issues, and Apple responds.
There have been a number of issues reported with the iPhone 5 since it was released last month, first there were reports of some units being scratched straight from the box, and then some owners reported light leakage on the handset. Apple and Foxconn then reportedly raised quality control standards that caused friction among the assembly workers, which eventually led to a strike.
Now there have been complaints about the handsets camera and a purple flare that appears when taking a photo near a bright light such as the sun or a lamp. According to an article over on PCMag Apple has addressed the issue and basically stated that users are holding the device wrong.
The problem first emerged soon after the handset was launched with numerous users complaining of the purple flare or haze, and a forum user called Kaido first flagged the issue and put up a number of images taken that showed the problem, and also found the issue to be affecting at least five different handsets from both AT&T and Verizon in both colour finishes.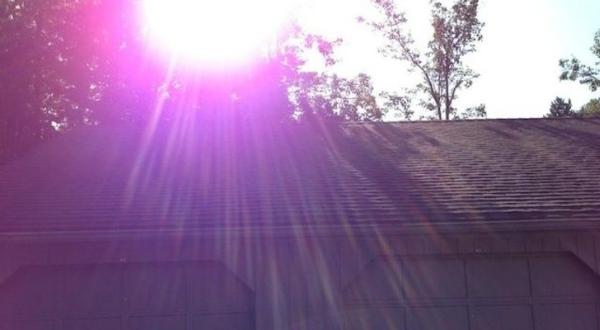 When users are taking a photo and aiming the iPhone 5 towards a bright light, and then move the handset so the light is just off shot, and are then left with the purple flare. The problem also occurs near PC monitors, fluorescent lighting, and LED's but not as bad.
It testing the iPhone 4S was among the best devices to reduce the risk of flare caused by out of shot light sources, with the Samsung Galaxy 3 also fairing well. There has been speculation that anything from a software problem or the coating on the Sapphire Crystal lens are causing the issue.
PCMag's Jim Fisher believes the problem is being caused by the lens design and the coatings used for construction, and the iPhone 4S and iPhone 5 lens are almost identical, except the scratch resistant coating on the lens. Apple have commented about the problem that light sources can cause a reflection off the various surfaces inside the camera unit, and then onto the sensor.
Apple then advises owners to either shield the lens with their hand, or move the device slightly to a different position. This will cause more embarrassment to Apple and if the problem becomes more widespread maybe we will see the company giving away another accessory to alleviate the issue.
Have you had any issues with your iPhone 5 camera?