Samsung Galaxy S3 Jelly Bean update for US, frustration mounts
If you're the owners of a Samsung Galaxy S3 (S III) on a carrier in the US you could be forgiven for wondering what has happened to your Android 4.1 Jelly Bean update. Owners of the device on AT&T, Verizon, Sprint, T-Mobile and U.S. Cellular are still without the update that was announced months ago and way back in July we told how Samsung was testing the update and at that time there were hopes of it being rolled out in August. However there's still no set time for the Samsung Galaxy S3 Jelly Bean upgrade for any of the US carriers and it's fair to say frustration among owners of the device is mounting.
August came and went and there was no sign of Jelly Bean and then at the end of the month Samsung appeared to confirm a date of September saying that it would be here very soon. September also came and went and still none of the US carriers have gifted the Jelly Bean update for the Galaxy S3. We recently told of further speculation that the Galaxy S3 Jelly Bean update would be appearing this month, according to a Swedish Samsung Facebook page but there's been no further news and on the official Samsung update page about Jelly Bean it still reads simply "coming soon" for all five of the above carriers of the Galaxy S3.
Of course some have taken to using custom ROMS to get their taste of Jelly Bean and we have seen several examples of these. However at Phones Review we always advise waiting for the official manufacturer and carrier updates to arrive as if you use a ROM and hit problems you will invalidate your device's guarantee. The US is still waiting for its official Jelly Bean upgrade for the Galaxy S3 then but how about other regions? You Mobile also has a comprehensive list on the 4.1 Jelly Bean update availability for the Galaxy S3 country-by-country and showing whether it's for unlocked versions or particular carriers.
So far official Jelly Bean has made it to the Galaxy S3 in Hong Kong, Korea, Poland and Taiwan while the UK and Germany are listed as currently 'updating,' meaning the update is a step closer and just waiting for approval. Every other region though, including the US is still listed as 'pending,' although there's something interesting to note here. Previously we noted that Samsung's official Jelly Bean update page still lists all of the US carrier Jelly Bean updates as "coming soon." However on the YouMobile site the AT&T, Sprint, T-Mobile and U.S. Cellular Galaxy S3 now have a date of November, that's later than we had heard previously. If you have a Verizon Galaxy S3 it looks even grimmer as that variant is still listed as simply 'pending' with no date at all.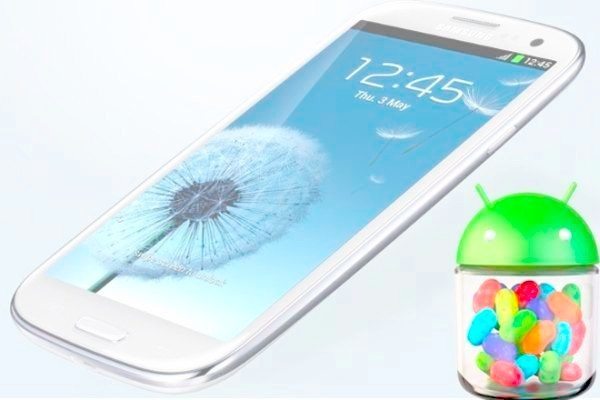 It very often seems to be the case that those in the US have to wait longer for devices to be released as well as having to wait months for operating system updates and the Galaxy S3 Jelly Bean saga is yet another example of this. Although some blame the problem of fragmentation of the Android system, with different manufacturers and hardware adding to the confusion this doesn't altogether explain why the US is so often still waiting when updates have been released in other regions and much of this seems to do with the US carriers.
The update process for the US is outlined by the Latinos Post and of course once Google has developed an update the manufacturers then have to prepare it for use with a particular device. Once this is done you'd imagine that it would then be ready to roll out the update but then individual carriers have to approve the update and often add their own bloatware, before it finally gets to the waiting public. This seems to be the stumbling block as so many carriers take a long time to ready the update at their end and the result is that we often see updates come out for the same device at different times, depending on carrier.
The delay of pushing out Android 4.1 Jelly Bean to the US Galaxy S3 then is likely to be just as much the fault of the carriers rather than just Samsung but we can certainly understand the amount of frustration that US readers feel that the update has still not been forthcoming. In fact even if a November release is now accurate that could still be as much as 6 or 7 weeks away depending on what part of the month it appears in.
We'd like to hear from you if you are waiting for the 4.1 Jelly Bean update for your Samsung Galaxy S3. Maybe you don't mind the wait as long as the update is working smoothly when it arrives? Alternatively you may be annoyed or disappointed over the time it is taken for Jelly Bean to roll out to your handset? Let us know with your comments.