iPad 4 is ridiculous, Apple treading dangerous grounds
At the Apple event yesterday we were all waiting to hear news on the iPad mini, which duly arrived. However we were certainly not expecting to hear about the iPad 4, which was also announced. This one took everyone by surprise with Apple simply calling it the iPad 4th generation, a follow on from its 'new iPad' (iPad 3) that arrived earlier this year. This has caused mass consternation among the experts and public alike, so much so that we're wondering if the arrival of an iPad 4 now is just plain ridiculous and whether Apple could be treading on dangerous ground.
To many of us it seems just plain odd that Apple would bring out another new iPad so shortly after the third generation iPad. The iPad 3, or as Apple called it, the 'new iPad,' only arrived in March this year and although we had heard rumors of a minor refresh to the iPad third-generation that could be announced at the event, we definitely were not expecting Apple to tout this as a fourth-generation iPad as we did not expect an iPad 4 until next spring. The difference between the iPad 3 and 4 is really more of a specs bump and so we're wondering why Apple has decided to call it the fourth generation, implying an altogether new device.
The changes between the iPad 3 and iPad 4 fit more with a refresh. For instance the iPad 4 has the new Lightning connector that featured on the iPhone 5 and comes with an A6X processor claiming to offer double the processor and graphics performance of the A5X used in the iPad 3. There's also a bump to a 720p FaceTime camera, dual-band WiFi 802.11 a/b/g/n and new image signal processor. However it looks the same as the iPad 3 and apart from these things there's little difference between the third and fourth generation iPad and Apple is even maintaining the current prices of the iPad 3, with the same pricing structure for the iPad 4. While some potential iPad customers may be pleased to get a spec update in time for purchasing one, others are already expressing their unhappiness with the iPad 4 following on so soon.
Many people who have purchased the iPad 3 on release have expressed major dissatisfaction at the fact that a new iPad has turned up only 7 months later and it's even worse for those who bought one more recently. It seems that at least one Apple store has accepted there might be some who are disappointed by this as earlier today we told how a store in San Francisco is willing to freely upgrade iPad 3s purchased within the last 30 days to an iPad 4. However, it's not yet clear whether this is a blanket customer policy or whether this will only occur in certain stores.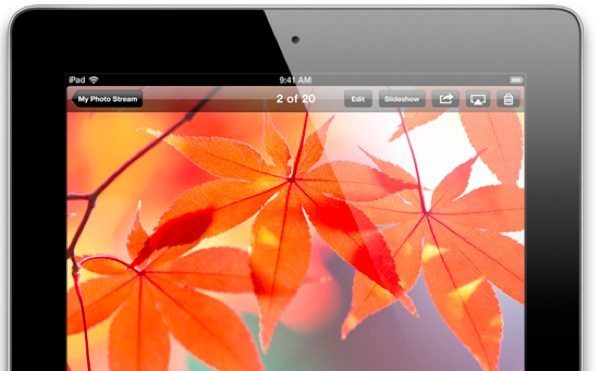 Either way we think the offer would have gone down better if it applied to purchases within the last three months rather than just one and some comments to our post about this show that some people are certainly displeased and feel let down. From a consumer perspective we'd say that most people who buy an Apple mobile product expect a new version to come along around a year later as has traditionally been the case with the iPhone and has occurred with every new iPad. Thus people think they will have the latest 'best thing' for at least a year if they purchase it early enough.
It's also confusing when you take a look at Apple's online site as under iPad, we now see listings for the iPad mini, iPad 2 and iPad with Retina display where details of the fourth-generation specs are available even though the iPad 3 also had a Retina Display. There's no individual mention of iPad third-generation or fourth-generation so that the iPad 3 appears to have been swept under the carpet and the two have morphed into one. In a way you could look at this in a positive way and if you're about to buy one then be grateful that you will have one with higher specs but we think Apple would have been better off announcing this as just a minor update and sticking with the iPad 3 or 'new iPad' name, and then calling a new model next year the fourth-generation iPad.
Bringing out an iPad 4 now also seems to us to be setting a dangerous precedent as potential customers may be more wary of rushing out to buy the latest version when it launches, just in case Apple has something to top it a few months later and from reading about this today it seems that plenty of usually loyal Apple customers feel they have been ripped off. Apple needs to be careful that it doesn't alienate its customers by attempting this sort of strategy too often or its once-faithful fan base may start looking elsewhere. No doubt Apple decided that bringing out a fourth-generation iPad in time for the holiday season meant it could cash in on this lucrative time of year but we would have imagined that there was plenty of scope for that in the iPad mini and that could now be in danger of being overshadowed by this controversy.
We'd really like to know where our readers stand on this. Are you just pleased that if you buy the latest iPad it will now have better specs than one brought earlier in the year, after all it's not as if the price has gone up? Maybe you're one of the many iPad 3 owners who feels let down and frustrated as you would not have purchased one if you had realized a later edition was on the way so soon? Do you think Apple should think again with its marketing strategy? Let us know with your comments.