BlackBerry Z10 releases on Three UK, instant dispatch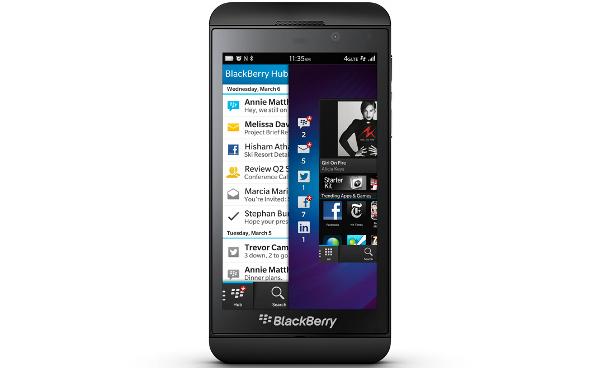 Since its unveiling a few weeks ago the new BlackBerry 10 operating system has been pretty much well received so far, but some regions such as the US will have to wait a few weeks yet before getting access to the OS and its hardware. Meanwhile customers in the UK and Canada have been able to pick up the BlackBerry Z10 that has now released onto carrier Three with instant dispatch of the handset.
The smartphone is now available on the carrier and at the time of writing the order page is showing stock is available, with estimated delivery for this coming Monday, February 18th. The BlackBerry Z10 is available from £34 per month with an upfront cost of £69 for the new smartphone.
This will get the Ultimate Internet 500 plan that provides unlimited data use, 500 minutes of talk time, and 5,000 SMS messages. If you are willing to pay an extra £2 each month you can have The One Plan, which adds 2,000 minutes of talk time, 5,000 SMS messages, and 5,000 Three to Three minutes to the unlimited data.
These plans are obviously on the condition of a new two year contract being agreed to, and currently there are no prices for purchasing the handset outright. This comes after we recently gave you the prices for the BlackBerry Z10 on rival UK carrier EE.
Previously we heard how the early sales success of the handset was questioned in the country following reports of the device selling out, but it seems at the time stock levels were relatively low to begin with.
That's not to take anything away from the fledging platform though as it seems BlackBerry are heading in the right direction on their road to recovery, and once the BlackBerry Q10 gets released the company's fortunes will be improved further.
Are you getting the BlackBerry Z10?
Source: Three.