iPhone 5S new claimed components, camera & unidentified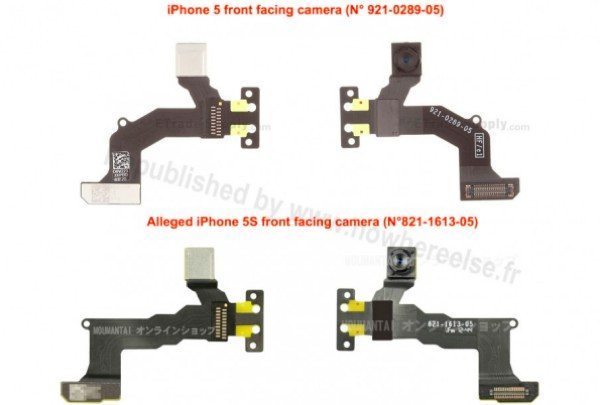 There's a lot of attention right now on the iPhone 5S and iPhone 6 with the former expected to be a minor refresh of the iPhone 5 while the latter should be a more radical update. We've been bringing you all of the news, rumors and more regarding the next Apple iPhone and today we have details of two iPhone 5S claimed components, one being the camera and the other part so far unidentified.
The iPhone 5S is widely tipped for a release in the summer and we have previously seen some purported components, the home button and vibrator with flex cable. It is often the case that the closer we get to the launch of a major new device, the more leaked components start to emerge so it could be a good sign that today two further claimed components have come to light.
A few days ago we talked about new camera specs rumored for the iPhone 5S and the first new leaked component is purported to be the camera module and comes from Moumantai, a Japanese retailer. Although the model number is fairly close to the camera of the iPhone 5 it looks quite different as you can see in the image above.
There's a possibility that this could be for the much rumored budget iPhone rather than the iPhone 5S but we have no way of telling that just yet. Digressing slightly you may also be interested in an image of the purported back plate of the budget iPhone that was leaked yesterday.
The other component appears to be unidentified as yet but no doubt there will be plenty of people who will try to determine this pretty quickly. You can see this part in the image below. It will certainly be interesting to find out and we shall bring you that news if we hear it. Obviously we cannot verify if these latest leaked components are genuine or not but there's certainly a possibility that they are.

We'd like to hear what you think about these leaked components apparently for the iPhone 5S? Do you think they could be the real deal? Maybe you have some idea what the unidentified component could be, in which case do let us know with your comments.
Source: NowhereElse (Google Translated)