Samsung Galaxy S3 and S2 what the future may hold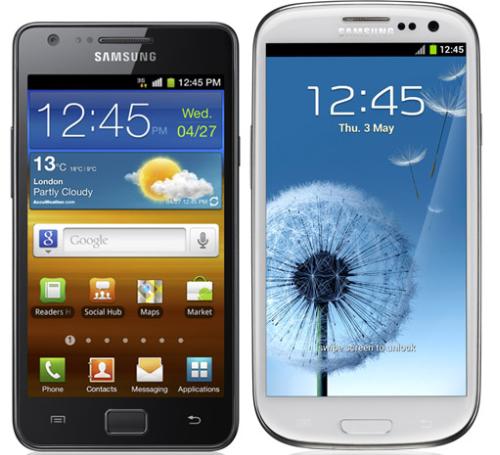 It is only a few days now before the Samsung Galaxy S4 is released to an expectant public in various regions around the world, but the company seems not to be forgetting owners of its older flagship devices though. Today we are looking at what the future may hold for the Samsung Galaxy S3 and Galaxy S2.
Away from the Galaxy Note 2 the S2 and S3 are possibly the two handsets that are mainly responsible for putting Samsung firmly on the smartphone map. This was kicked off with the release of the Galaxy S2 back in 2011 that is still being enjoyed by millions of users around the world, and the device has recently been treated to a major update in the form of Android 4.1.2 Jelly Bean.
Both of the older handsets will undoubtedly have quite a bit of shelf life in them yet with many users still being tied into carrier contracts with them. Previously it was reported that the Galaxy S2 would eventually be updated to Android 4.2.2 Jelly Bean, but this is where the device will stop.
If true this isn't bad for a smartphone that is two years old with the later software bringing a completely new user experience to the device. Meanwhile the same report suggested that the Galaxy S3 would continue to be updated until the yet to be announced Android 5.0 Key Lime Pie.
Samsung will realise especially with the Galaxy S3 that the device is being used by millions of users that may not be able to upgrade yet to the Galaxy S4, and instead will wait for the S5 next year. On a personal note I own a SIM free version of the S3 but will wait for the Note 3 before purchasing a new smartphone considering some of the new features with the S4 will be coming to the handset eventually.
There is a good chance that once the S4 has been released next week Samsung may begin with the rollout of the Android 4.2.2 update for the S3, with unlocked models probably getting the new firmware first. Obviously carrier versions can take a little longer especially networks in the US that are notorious for taking a lot longer to push out firmware updates.
Whether the US version of the Galaxy S3 ever gets updated to Key Lime Pie remains to be seen as well as it is debatable if the dual core processor used on the US version will be able to cope with the software.
At least once the US Galaxy S3 gets Android 4.2.2 it should hopefully bring the so far missing Samsung Premium Suite of features that includes the popular Multi-Window feature, but it is doubtful if the Galaxy S2 will see it.
Source: GottaBe Mobile.