Nokia Lumia 928 confirmed, website live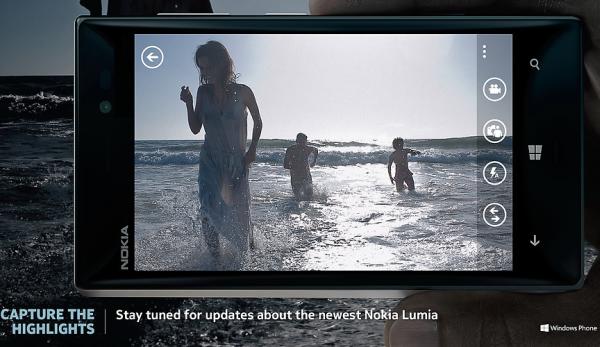 Over the last few weeks there has been growing evidence that Nokia is going to release a new flagship smartphone for Verizon Wireless customers, and it now seems the device is almost here as the Nokia Lumia 928 is seemingly confirmed in an ad as a website also goes live.
Only a few days ago a billboard was seen advertising the handset and now an ad has appeared in a magazine that is again showing the yet to be announced Nokia Lumia 928. Engadget were tipped off about a double page spread in Vanity Fair that shows the handset that also confirms the device will feature Carl Zeiss camera optics along with the Nokia optical image stabilization.
Now an official Nokia website has also gone live showing the same handset although there is less information given to visitors and just says "stay tuned for updates about the newest Nokia Lumia". The image is the same as the Vanity Fair ad except the Verizon Wireless logo is not present, but the URL confirms it is the Nokia Lumia 928.
There have been plenty of rumours recently about the handset that is thought to feature a 4.5-inch display that may be an AMOLED display instead of the ClearBlack LCD that is used on the Lumia 920. Considering the images that have been used to tease the Nokia Lumia 928, it may feature some sort of waterproofing that is a feature which has proven to be popular with the recently released Sony Xperia Z.
There have already been accessories appear for the device long before it has been made official with components appearing in videos, so we can't be too much longer away from its release.