Samsung Galaxy S5 possible features shown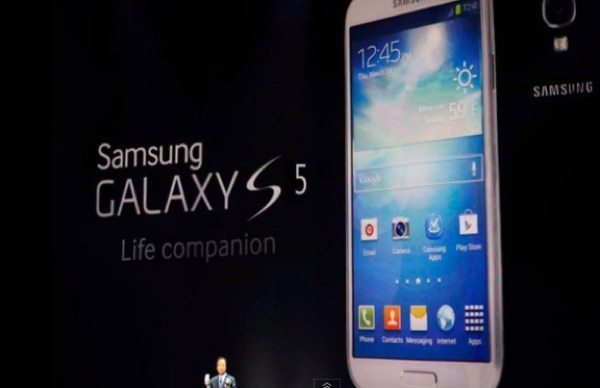 Although the Samsung Galaxy S4 Android smartphone is only just arriving in regions across the world, plenty of attention is already turning to the Samsung Galaxy S5. The S4 looks as though it will be another great success and we can only imagine what Samsung will come up with for its next flagship phone. For now though we can at least speculate on this and today we have a video for you that shows possible features for the Galaxy S5.
We've already given news on plenty of leaks and rumors regarding the Galaxy S5, the most recent being a concept design of a foldable S5 and also the possibility of 4GB of RAM for the next Galaxy S phone. Now we've spotted a YouTube video that shows imagination and looks at 5 features that could appear for the Samsung Galaxy S5.
With some educated guesswork the video shows a list of these features starting with 3D. The subject of a flexible display also arises and then the prospect of the Galaxy S5 running Android 5.0 Key Lime Pie. Recently more smartphones have been arriving with dust or water-resistance and so another possibility is that the Galaxy S5 could be waterproof and drop proof.
Another feature detailed that could interest many is a messaging system. In the same way that the iPhone has iMessage and BlackBerry has BBM, what about S Message for Samsung users for free texting? The video looks at each of these in turn and following this it also gives a general idea of features and predictions for smartphones in the near future, such as fingerprint security. You may also be interested in our recent article on the Galaxy S5 vs. iPhone 6.
The video certainly raises some interesting ideas and possibilities for the Samsung Galaxy S5 and it will be interesting to see what finally comes to fruition although it will be some time yet before we see this smartphone. You can view the 5-minute video below this story and we'd really like you to come back and let us know your thoughts.
What do you think the likelihood is of any of these features coming to the Galaxy S5? Are any of the features something you'd particularly like to see for the Samsung Galaxy S5? Let us know with your comments.