White Nexus 4 release possibility grows stronger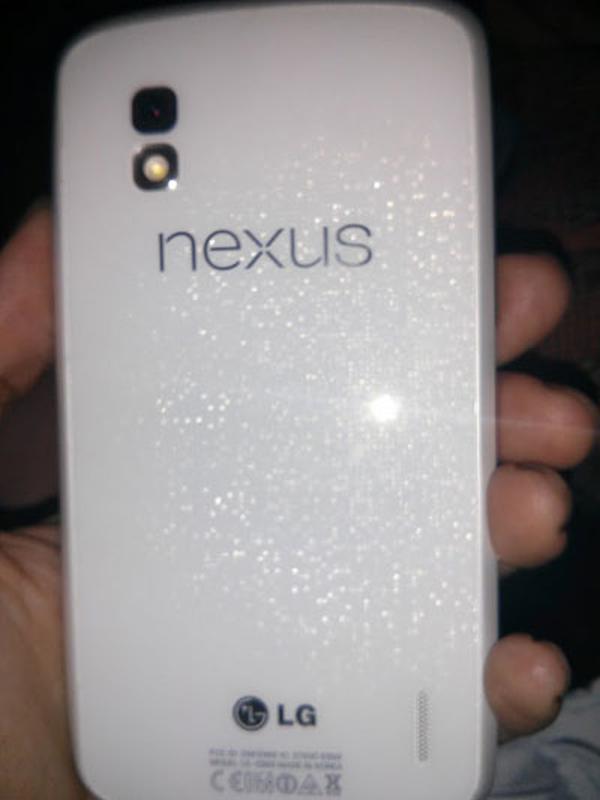 Quite often when a company makes available a new smartphone there may only be a small choice when it comes to colour schemes, and that is certainly the case with the LG Nexus 4. Now though a white Nexus 4 release possibility is growing stronger with yet another image of such a device appearing.
We first started to hear talk of a white Nexus 4 model back in November last year, and more recently some bumpers for a white version of the handset appeared. Now ahead of the Google I/O event later this week it does seem a white model of the popular handset is about to become available.
A Google+ user going under the name of Ervin Sue has posted the image that you can see on this page and is claiming the device was purchased from a "local buy and sell Web site". There wasn't any other information given about the device such as how much the handset cost, but it seems that only the sides and rear of the device are actually white.
As you can see from the image the rear panel has the same sparkly finish as the model that is already available via the Google Play Store, and while there have been numerous leaks about the white model this is the first time that one has been claimed to have been purchased.
This device could easily be a faked image or an early prototype but rumours recently have suggested that there will not be a new Nexus 5 device making an appearance at the Google I/O event, and instead a revamped version of the Nexus 4. So we could be seeing a refreshed handset with improved specifications and a new colour scheme.
Source: Cnet.