Nokia Lumia 928 on Verizon review roundup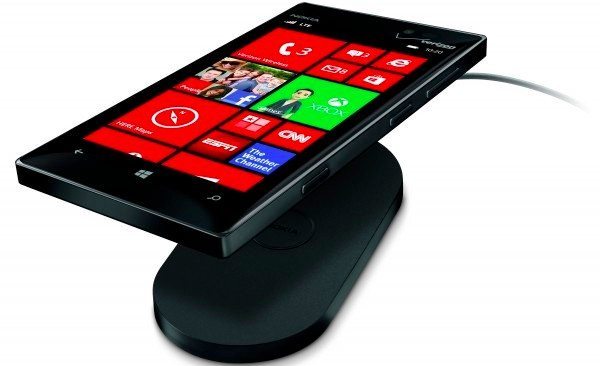 The Nokia Lumia 928 smartphone was officially announced for Verizon one week ago and is already attracting plenty of interest. We know from readers comments that many Verizon customers were hoping for this Windows Phone 8 handset to arrive and so we thought we'd take a look at some of the early first reviews and give you a Nokia Lumia 928 on Verizon review roundup.
The price of the Nokia Lumia 928 on Big Red is $99 after a $50 mail-in rebate on a new two-year contract or $499.99 if you'd rather purchase it outright. Before we begin we'll give you a brief recap of the main specs to give you an idea of what it offers.
The Nokia Lumia 928 is powered by a 1.5GHz Qualcomm Snapdragon dual-core processor, has a 4.5-inch AMOLED display with 1280 x 768 resolution and 332 ppi, 1GB of RAM, 16GB of internal storage (non-expandable) and a 2000 mAh battery (non-removable). There's also an impressive 8-megapixel rear camera that has Carl Zeiss optics, optical image stabilization, autofocus, the much-awaited Xenon flash and PureView technology. The camera is capable of 1080p video capture and features video stabilization along with stereo sound recording and there's also a 1.2-megapixel front-facing camera.
The first review we came across was by PCMag where the Lumia 928 was given a 4 out of 5 rating. The noted the pros were the great call quality and bright flash and also its extremely good low-light camera performance. Meanwhile the cons were seen as the rather bulky form factor and the fact that there are not as many Windows Phone apps available as for Android or iOS. Overall though they described the Lumia 928 as "the best Windows phone yet, but it isn't Verizon's best phone overall."
The next review is from Laptop where once again the Lumia 928 received a 4/5 rating. Plus points were stated as the slick design, superb camera apps and performance, the excellent AMOLED display as well as good audio quality plus the inclusion of in-built wireless charging. On the other hand, again the rather hefty design received criticism along with the absence of some important apps for Windows Phone 8. In conclusion the Nokia Lumia 928 was noted as having the best bits of the Lumia 920 (comparison here) but with an improved design, audio and addition of excellent camera apps.
Phone Arena has also come up with a comprehensive review where it scores the Lumia 928 for Verizon as 8/10. The good points were pointed out as the price, camera and Nokia enhancements although differing from the other two this review described the build as a thinner and lighter design (when compared to the Lumia 920), whereas the other two reviews both felt it to be bulky. Bad points were noted as the fact there was not much progression specs-wise from the Lumia 920 and video recording long focus adjustment. Ultimately the Lumia 928 was felt to be the best Windows Phone handset that Verizon offers with the review saying, "the Lumia 928 is a wonderful offering that delivers the goods in making it a very well-rounded choice for those conscious on a budget." However it was also described as "late to the game."
These are just a few of the first reviews available but overall we'd say they pretty much agree with each other and have rated this Windows Phone 8 handset pretty highly with the odd drawbacks. Now we'd like to hear from readers with your views on the Nokia Lumia 928. Are you about to purchase this handset on Verizon? If so, what is it about this smartphone that appeals to you most? Let us know with your comments.