iPhone 6 release could match Foxconn accessories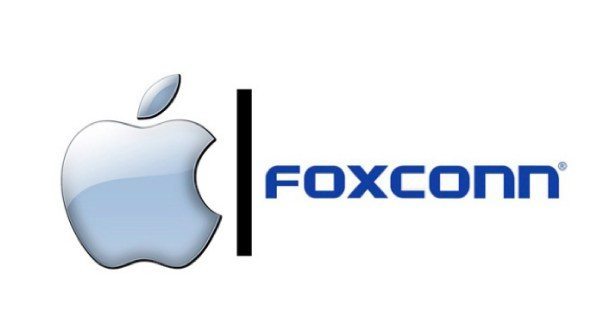 The Apple iPhone 6 is being widely discussed at the moment even though it doesn't look likely to be released any time soon. Now it seems that by the time it arrives on shelves across the world there may be a new kid on the block in terms of accessory providers. Foxconn plays a big part in the production of Apple iPhones and iPads and is set to diversify into the accessories market for these iOS devices.
Hon Hai Precision Industry Co. (aka Foxconn) is based in Taiwan and has been a stalwart producer of Apple devices. However, declining fortunes due to Apple's market share being impacted by the competition is leading the company to look for profits outside of contract manufacturing. Along with media content and software investments Hon Hai is considering developing its own brand of accessories for electronic goods, according to company executives.
It's thought that around 50% of Hon Hai's revenue comes from Apple device production but revenue growth for Hon Hai in 2012 was only 13% compared to 53% in 2010. Hence the idea to expand the company's client base by moving into other areas. Analyst Vincent Chen of Yuanta Research said, "The giant contract manufacturer is hitting limits to growth. It definitely sees a pressing need for business and customer diversification as the growing momentum of its key driver — Apple — slows."
Hon Hai has already made moves to spread its wings as it is now producing large liquid-crystal-display TVS for LeTV.com as well as phones for Huawei and TVs and smartphones for Vizio. Also in development is a six-inch smartphone for Hunan TV. On top of this expansion Foxconn-branded accessories such as headphones, keyboards and data-transmission cables are being discussed and one executive said, "We also plan to license Apple's technology to make some own-brand accessories that are compatible with iPhones and iPads."
The executive said that company chairman Terry Gou has spoken to all of the units involved about the production of accessories for electronic devices as this is seen as a more profitable avenue. Along with this it's reported that the Hon Hai retail platform will be rejuvenated and outlets could be opened in China for testing products that it will then sell online.
Hon Hai spokesman Simon Hsing said that business units are being restructured for improved efficiency and the company is "preparing for future spinoffs that can better reflect the value of the company's operations." Meanwhile the special assistant to the chief executive, Louis Woo, declined to elucidate further but did say that strategy is being considered.
It looks highly likely then that Foxconn accessories could be available in the future for iPhones and iPads but we don't imagine that these will be in time for the iPhone 5S expected to release around fall this year. However, it's certainly possible that the iPhone 6 could arrive accompanied by accessories branded with the Foxconn name. As Foxconn produces these devices then accessories for them that are also made by the company should be of assured quality and also have cheaper price tags, benefiting the consumer.
It's interesting news then and we'll be following any further developments on this. You may also be interested in our recent looks at design concepts for the iPhone 6 and also iPhone 6 protection. If you have any thoughts on the iPhone 6 or Foxconn diversifying into the accessories market then do please send us your comments.
Source: Wall Street Journal