iPhone 5S interactive version with iOS 7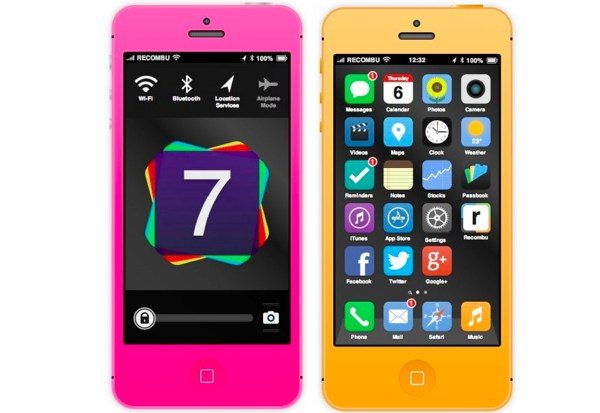 Ahead of WWDC 2013 beginning on June 10, there's a lot of excitement building from those who are hoping to see an introduction of the iPhone 5S. As we've said previously, we feel there is very little chance of seeing this phone until later in the year, but we do expect the debut of iOS 7. While we eagerly await the event we have news of an interactive version of the iPhone 5S with iOS 7.
This ingenious concept of the iPhone 5S running iOS 7 uses CSS HTML and JavaScript and enables users to interact with the Lockscreen and Springboard. It doesn't stop there though, as users can go on to check out various app concepts and features such as the Notification Center, Messages, Phone, Mail, Safari, Music and more. This envisioned version of the iPhone 5S and iOS 7 has been based on leaked images as well as from the WWDC app that we recently informed about.
We have discussed iOS 7 widely and you can check out our iOS 7 countdown rounding up possible features and leaked information. We have also seen plenty of iPhone 5S concepts previously, but nothing quite like this idea. The widely rumored brand new look for iOS 7 is the subject of a lot of interest among techies at the moment, and we have repeatedly heard that there will be less skeuomorphism with a flatter and more industrial look on the cards.
This concept shows the iPhone 5S with not many changes to the external design of the current iPhone 5, and those who interact with it can also choose from various color options, hit the Home button for options, then slide to unlock and click the apps, it is all fully interactive, which is a nice touch. This interactive look at iOS 7 and the next iPhone is an enjoyable idea, try it out below courtesy of Recombu here.
It's interesting to note that iOS 7 has already been proclaimed to be "superior," even before its release, but of course that remains to be seen. We'll certainly be interested to find out what consumers think when it sees a public launch. Hopefully it won't be too much longer until we see the real deal at WWDC and can make our minds up for ourselves.
In the meantime we'd really like to hear what you think about this iPhone 5S with iOS 7 interactive concept? Do you like this imagined design for the iPhone 5S, even though it looks little changed from the iPhone 5? What are your thoughts on the new-look iOS 7 depicted here? Let us know with your comments.