Samsung Galaxy Note 3, S5 storage & release of apps to SD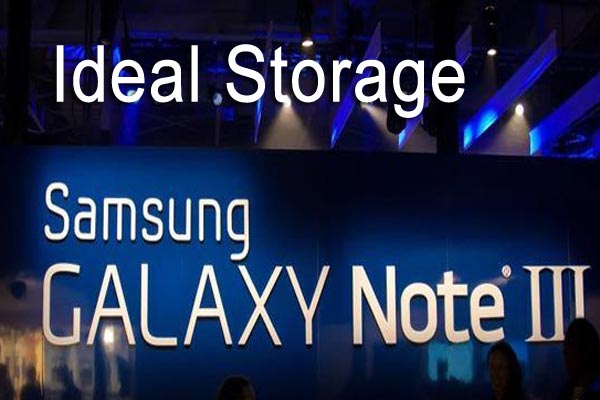 How big will users need the Samsung Galaxy Note 3 and Galaxy S5 internal storage if they can run apps from SD cards? This is a question some of our readers have been asking themselves as we close in on the Samsung Galaxy Note 3 release date, and while the Galaxy S5 is many months away from a launch it is a viable question for this handset and many others as well.
Samsung will offer cheaper versions of their handsets with less storage and thanks to some of the current hardware getting updates to allow running apps from an SD card, some people might want to go for lower storage and expand at a later date.
The Samsung Galaxy Note 3 is expected to release with a lot more storage than we saw at the Note 2 launch, and when this phablet launched it didn't include the ability to run games and apps from SD cards. In fact, a lot of users are still waiting for this possibility on their Note 2's as we speak.
Over this past weekend we looked at the upcoming Samsung Galaxy Note 2 and Galaxy S3 Jelly Bean update, which focused on the release date window after some comments on official social media channels. Within this article we touched on the excitement around the apps to SD update and how this would deliver a lot more freedom to those lacking internal storage.
Over the weekend we also looked at the rivalry to Samsung's Galaxy Note 3 release and how the most popular phablet upgrade might get around 64GB of internal storage, although exactly one week ago today we pointed out how our readers understood the benefit of running apps from an SD. With some people calling it a "major" change for their daily habits and others pointing out it would "significantly" change how they install apps.
Importance of internal storage — the Samsung Galaxy Note 3 will release next but what storage should you opt for? If you could get 128GB, would it really be worth it if you could run apps from SD cards? In our opinion, purchasing something around 64GB would be ideal and then add some expansion if you love to fill your device will apps, and other media.
Duel SD cards – on the topic of Samsung Galaxy Note 3 specs, we have heard a few of our readers talk about two expansion card slots for a number of reasons. One of these is to expand storage for videos and other files, although others would like to have two slots to allow one that stays inside all the time for apps and another for media files.
We would love to hear how much importance you give to internal storage for the upcoming Samsung Galaxy Note 3, and even for next years Galaxy S5? Going forward what would be the ideal storage size if you can expand with SD cards at a later date, although bearing in-mind the purchase price could be increased by storage costs.
What would be your ideal storage situation with Samsung Galaxy Note 3?