Samsung Galaxy Note 2, S3 Jelly Bean update release window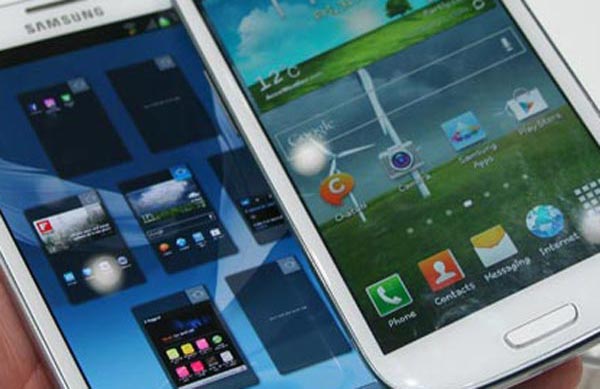 It has only been a few days since confirmation landed on Twitter in regard to a delay for Android 4.2.2, which had been for Samsung Galaxy Note 2 and Galaxy S3. The social channel clearly explained the new TouchWiz UI was the reason for setting a later than expected release, although no date has been given officially since this tweet arrived.
Our readers were thankful that Samsung explained why the Galaxy S3 and Galaxy Note 2 Jelly Bean update would be delayed, but they were also a little confused as to why no release window? One of our readers stated, "better to confirm the update won't be available until end of June and then if need be release on June 29 or June 30". We did see a tweet explaining, "Android 4.2.2 for high-range devices from June" although this information didn't confirm what Android handsets and had an open-ended release date.
We have seen similar comments from a lot of our readers and on other websites as well, although this particular user is running Android 4.1.2 on a Galaxy S3 and has problems connecting to Wi-Fi and desires official software thanks to hating leaks or unofficial releases.
Just yesterday, we saw Samsung Galaxy S4 owners in the UK getting a software update and now have the ability to install Android apps to SD cards. This news received some feedback pointing to lagging problems for those that have it, and even more asking when apps to SD will arrive in the USA, or on EE in the UK. Did you receive this update yesterday?
Considering the new TouchWiz UI is to blame for a delay in rolling out Samsung's Galaxy Note 2 and Galaxy S3 Jelly Bean update, do you think a release window should have been given on the official Twitter channel as well? You'd think they would be able to fix these issues by the end of this month, or in your opinion do you think this would tie them to a release date and further disappointment for users?
Earlier this month we highlighted the fact that a lot of Samsung Galaxy S3 and Galaxy Note 2 users want the Android 4.2.2 Jelly Bean update quite desperately, which can be for a number of reasons although a lot of our readers want the apps to SD ability above all else. The small internal storage size on the majority of Galaxy Note 2's only adds to the desire for installing apps on an SD card and running them from that location.
Are you more patient now after the above tweets, or do you want to see a release window for Samsung's Galaxy Note 2 / S3 Jelly Bean update?