Samsung Galaxy Note 3 release corroborated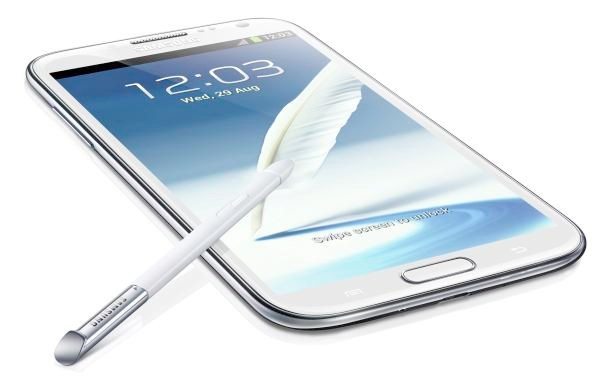 There's no doubt that the Samsung Galaxy Note 3 is one of the most eagerly awaited smartphones of the year, and one of the questions we get asked most regards a release date for the Galaxy Note 3. So far the best we have been able to offer is that it is likely the phone will be introduced at IFA in September. Now though, it looks as though the Samsung Galaxy Note 3 release has been corroborated by a recent report.
Although we've heard plenty of rumors and leaks about specs, such as the possibility of mixed displays being used, nothing has been pinned down about a launch date for the Galaxy Note 3. Recently there were reports that a Korean analyst stated that it would release in September but nothing was confirmed. However, we now hear that a "person close to the matter" has stated that the Note 3 will indeed be debuted in September, in fact just before IFA.
The same source also said that in August, Samsung will announce one of its Unpacked events that will take place in Berlin on September 4. The source went on to say that the Galaxy Note 3 will be formally introduced at the press conference for that event, that is on the first day the media will have access at IFA. IFA officially runs from September 6 to September 11.
Although we've been expecting to see the Galaxy Note 3 unveiled around this time, this may reassure the many Android enthusiasts eager to get their hands on this upcoming device. Once introduced, we would expect a release shortly afterwards. Of course if the Note 3 does officially release during September it will arrive around the same time as we expect the iPhone 5S to be revealed, and that should create some interesting fireworks!
We have heard many rumors now for specs of the Galaxy Note 3 and these include display sizes anywhere between 5.7-inches and 6-inches with full HD resolution, a Snapdragon 800 quad-core processor, increased battery capacity, improved S Pen stylus, a 13-megapixel rear camera and more, although of course none of this has yet been confirmed. As a leaked build of Android 4.3 Jelly Bean has just been made available for the Samsung Galaxy S4 Google Edition (and also model I9505), it's now starting to look possible that the Note 3 will release with 4.3.
You may also be interested in our recent post regarding dual-SIM cards for the Galaxy Note 3. Although we cannot verify the source of this latest news about the release of the Galaxy Note 3, it does look increasingly likely that all of the predictions about an unveiling in September are correct. We always welcome your comments and we'd like to know, are you one of the many people waiting to get their hands on the Samsung Galaxy Note 3?
Source: Android Geeks