Motorola Droid RAZR Ultra or simply MOTO X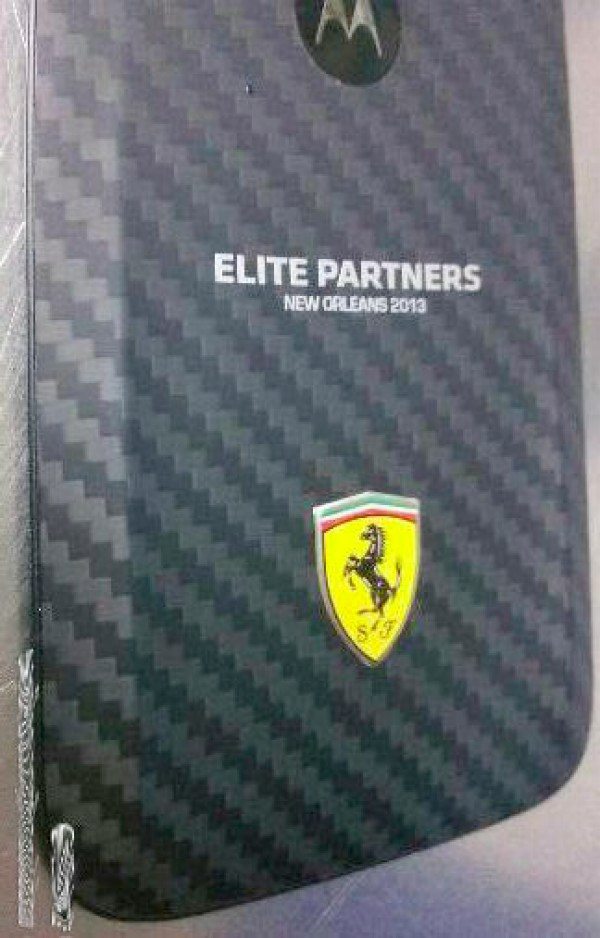 The Moto X phone has also been referred to as the Motorola X or Google X since it was first rumored, and for a while many wondered if it was actually the much-anticipated Nexus 5. Motorola finally cleared up the confusion, and now there are plenty of Android enthusiasts waiting for the Moto X release. A leaked image has emerged that purports to be of a device called the Motorola Droid RAZR Ultra, but it could just as easily be the MOTO X.
Although the release date of the Moto X has still not been confirmed, all the signs are that it is coming soon. Recently we saw a tantalizing Motorola ad for the phone, followed by some details for customization. Just to add more to the mix, a Motorola landing page appeared for a device named the Droid Ultra, but this was rather bewildering, as the specs seemed to be the same as for the Motorola RAZR M.
It seemed then, as though the page was under construction, which led us to wonder if in fact this would finally be a page for the Moto X. The latest image that has appeared alleging to be of the Motorola Droid Ultra, could also just as easily be of the Moto X. The handset is very distinctive as it is marked with a Ferrari Logo and the words, "Elite Partners — New Orleans 2013." The phone shown is very slim and is Kevlar-plated and seems likely to be a Ferrari version of one of Motorola's upcoming smartphones.
It's somewhat intriguing, as Droid Ultra sounds like a flagship device, which would certainly fit the bill for this image. Leaked specs so far have indicated the Moto X to be more mid-range, however, we think plenty of consumers would love to see the Moto X appear with top-end specs too. According to G for Games, the 2nd edition of the CCR/Ferrari French Quarter Classic takes place in New Orleans in late October, so this would tie in nicely with the branding shown on this leaked image. It's impossible to say for sure though, whether the handset shown is actually the Droid Ultra, Moto X, or yet another upcoming device.
We'd really like to know your opinions on this leaked image of a Motorola handset. Are you inclined to think this is more likely to be the Motorola Droid RAZR Ultra, or maybe you feel it could be the highly anticipated MOTO X? Let us know with your comments.