Moto X reveal not imminent, more leaks though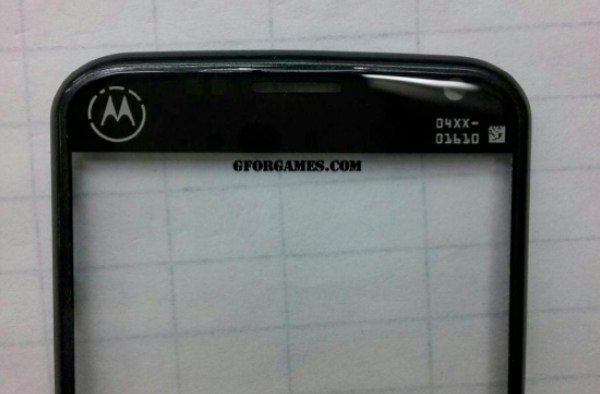 The Motorola Moto X phone is highly anticipated by many Android device enthusiasts, and over the last few days information has been flooding in. After months of the phone being rather elusive, Motorola is gearing up the hype for the Moto X release. However, despite rumblings of a June 11 unveiling it seems the Moto X reveal may not be imminent after all, although we do have some more leaked images to look at.
In a Moto X (aka Motorola X phone) post a few days ago we mentioned that there was speculation that Motorola would officially introduce the Moto X at an event on July 11, just a few more days away. This rather dubious news originally stemmed from a Moto X ad where the two people pictured jumping into a lake seemed to form the roman numerals for the number 11 and some tech blogs prematurely put two and two together and made 5. However, we cautioned readers not to get too excited about this, as we felt the link was tenuous to say the least.
This speculation grew further when Motorola employee Guy Kawasaki was reported to have invited a well-known tech podcaster to a Motorola event on July 10 and 11 and hinted that it was something to do with the Moto X. Although an event for journalists is planned, there was no confirmation that this was actually about the Moto X reveal. Cnet later updated its report to add new information from sources saying the event would NOT involve the Moto X.
Therefore, it now seems very unlikely that the Moto X is about to be debuted to the world, although we don't want to rule anything out. Another thing to consider is that even if the Moto X isn't revealed at the forthcoming event, it's still possible that Motorola could have a Moto X unveiling event planned for sooner rather than later, so fingers crossed.
We've previously seen leaked images purporting to be of the Moto X phone, but of course there is no way of verifying if they are genuine. Some new leaked images have now appeared on G for Games and we're showing a couple here to give readers something to muse over while we wait for official news on the Moto X. Again, we have no way of verifying if these are the real deal, but they are claimed to be front panels of the Moto X, and as you can see they are in white and black. Why not take a look and tell us what you think.
We'll be keeping our noses to the ground sniffing out more details on the Motorola X and will keep readers informed as soon as we hear more news, so check back with us for more. In the meantime we always appreciate your comments so let us have your thoughts on the Moto X. Are you one of the many people eagerly waiting for the Moto X phone?