Revealing new iPhone 5S images show gray color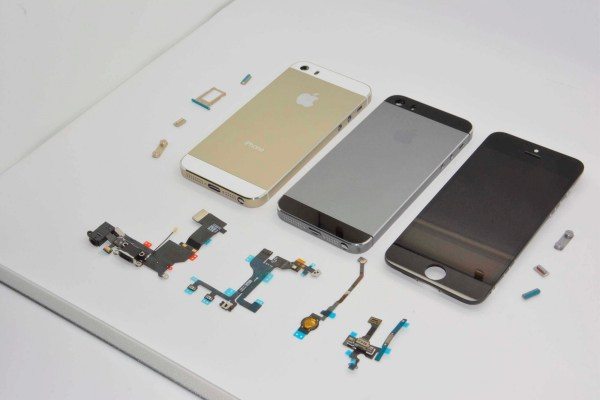 As we get nearer to a release of any flagship device, the more leaks start to slip out, and the Apple iPhone 5S is no exception. There have been copious amounts of rumored specs and features, and one aspect that has gathered pace recently concerns a gold/champagne colored iPhone 5S. Today some iPhone 5S parts and casings images have revealed a possible new gray or graphite color option.
The speculation of a gold iPhone 5S has been hovering for some months now, after leaked components indicated the new color. We have seen more and more leaked images that suggest this likelihood, and lately some of the big news sources have also reported a gold iPhone on the way. Until now though, we hadn't heard any mention of a gray colored iPhone, but of course this is a credible possibility.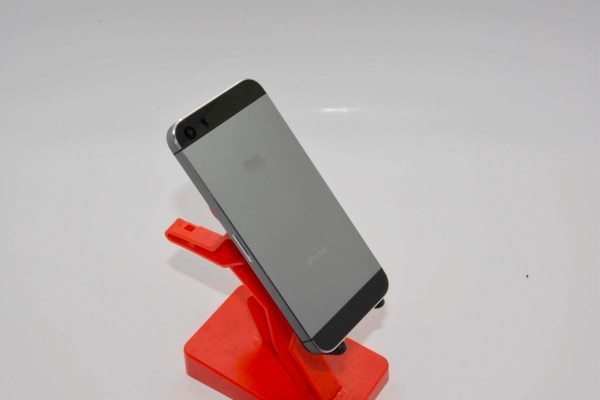 Earlier today we showed some leaked images claimed to be of iPad Mini 2 casings that were posted by Sonny Dickson, an often-reliable source of such information. Now Dickson has followed up with some further images that purport to be parts from a gray/graphite colored iPhone 5S. If these are genuinely the iPhone 5S then it looks as though it will be available in four colors, black/slate, white, gold/champagne, and gray/graphite.
Numerous photos (some shown here) depict the iPhone 5S rear casing in grey with a black trim, from various angles. As well as this mendmyi has come up with a photo comparing iPhone 5S volume, power buttons and mute switches in gold and gray, next to the slate and silver equivalents for the iPhone 5. Interestingly though, the repair shop says that the new iPhone 5S may only be available in graphite and gold, rather than all four color options, despite the fact that previous leaks have already shown iPhone 5S parts in slate and white.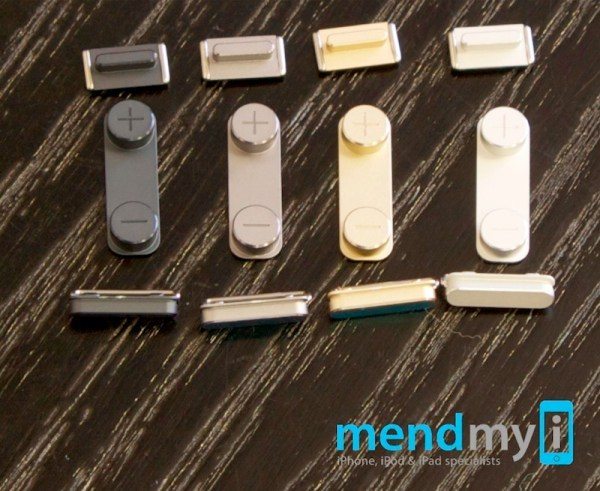 We should add our usual note of caution about this, as we have no way of judging whether any of these images really are parts of the iPhone 5S. However, we certainly think there's some plausibility about the photos put up by Sonny Dickson. Now all we have to do is wait until September 10 when we hope that full details for the iPhone 5S will be officially confirmed. You may also be interested at news from the weekend regarding a possible 64-bit A7 chip for the iPhone 5S.
At Phones Review we feel that new color options for the next iPhone are an attractive proposition and will appeal to many prospective buyers, but we'd like to hear from you. Are you a potential customer for the iPhone 5S? If so, are you pleased at the likelihood of new gray and gold color choices? Do let us know by sending your comments.