Dell Venue 8 vs iPad mini in 8-inch fray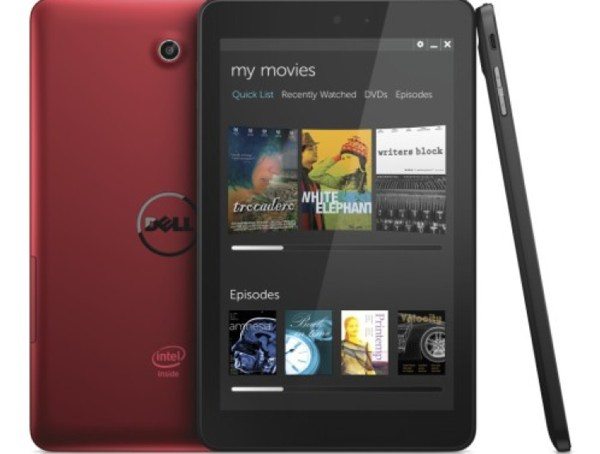 Dell has just announced some new devices, and one of those is the Dell Venue 8 tablet. This is an extremely competitively priced tablets and one of its main rivals will be the Apple iPad mini. Therefore we're looking at the Dell Venue 8 vs. iPad mini in an 8-inch fray.
The iPad mini is available in regions worldwide, and the Dell Venue 8 will be available in select world markets and will release on October 18. We should point out that the iPad mini has a 7.9-inch display so is not quite an 8-inch tablet, but as it's so close it will appeal to the same sector of the market.
The Dell Venue 8 is an Android tablet whereas of course the iPad mini is an iOS device. Therefore some may disregard one or the other because of their choice of operating platform. However, if you're open to either platform these are tablets you might be choosing between. We'll give you some of the major specs of each so that you can see how they compare and what they have to offer.
Processor
The Dell Venue 8 is powered by a 2GHz Intel Atom Z2580 dual-core processor. On the other hand the iPad mini has the 1GHz Apple A5 dual-core processor.
Display
There's an 8-inch IPS display for the Dell Venue 8 with resolution of 1280 x 800 and 189 ppi. The iPad mini has a 7.9-inch LED-backlit IPS display with resolution of 1024 x 768 and 162 ppi.
RAM and Storage
The Venue 8 has 2GB of RAM and internal storage of 16 or 32GB, expandable via microSD to 32GB. The iPad mini has 512MB of RAM and comes in I6, 32 or 64GB internal storage options, but this is non-expandable.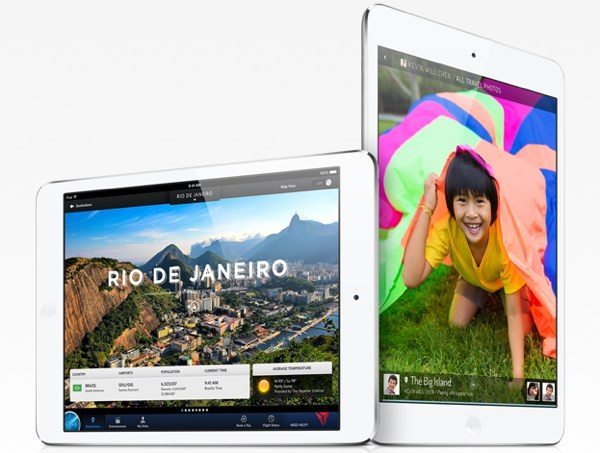 Camera Set-up
A 5-megapixel rear camera and 2-megapixel front-facing camera feature on the Dell Venue 8. Meanwhile the iPad mini totes a 5-megapixel rear camera with autofocus and a 1.2-megapixel front-facing camera.
Operating Systems
The Venue 8 runs the Android 4.2.2 Jelly Bean OS while the iPad mini launched running iOS 6, now upgradable to iOS 7.
Dimensions
The Dell Venue 8 measures 212mm x 130mm x 9.8mm and weighs in at 292g. The iPad mini measures 200mm x 134.7mm x 7.2mm and weighs 308g.
Obviously these are just some of the key specs for each and we haven't gone into detail about the features that will be available for the tablets. However, the really interesting thing here is the price differentiation between the two.
The Venue 8 will come in WiFi-only and an LTE option at some point, but so far Dell has only given a confirmed starting price for the Venue 8 of $179.99. The iPad mini also comes in WiFi or WiFi+ Cellular options and the cheapest model is priced at $329. That's obviously a pretty significant difference and is bound to play an important part in any decision between the two.
The Dell Venue 8 will have a lot of tough competition from other Android tablets on the market though. We should also point out that the iPad mini 2 is due to release in the coming months, although at the moment it's not clear when that will be. You may also be interested in our earlier comparison about another new Dell tablet, the Dell Venue 7 vs. the new Google Nexus 7.
Are you thinking of purchasing a new tablet soon? Would you consider the Dell Venue 8 or Apple iPad mini, or maybe you've already got another tablet in mind? Let us know with your comments.