New Samsung Galaxy Note 3 update now rolling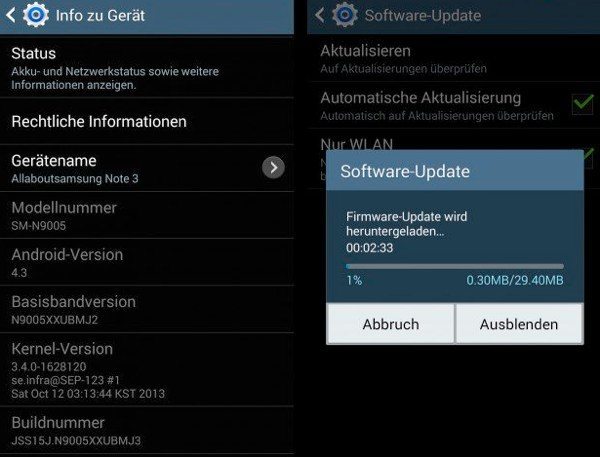 The Samsung Galaxy Note 3 is a recent smartphone to hit shelves in many regions across the world, and yet only a few weeks after it released a second update is now arriving. The new Samsung Galaxy Note 3 update is now rolling out, although it looks to be pretty minor stuff.
The Galaxy Note 3 has been extremely well received in most quarters with excellent reviews given, although we have recently reported on a reboot problem and some mixed test results on battery life. However, it's often the case that some issues can occur with major new devices, and these are usually quickly ironed out with updates.
The first Galaxy Note 3 update that arrived was a minor update bringing stability improvements and it seems to be the same story for the second update, which has build number XXUBMJ3. Samsung hasn't stated any other benefit from the latest update that comes in at 29MB.
The new update has so far arrived in a few countries of Europe including the UK, Greece and Romania. It's available as an OTA update or via Kies. Your device should receive notification of the update, but if you want to check then you can do so by heading to Settings followed by About Phone followed by Software Updates.
We'd really like to hear from readers who have already received this latest Galaxy Note 3 update. If your device now has the update have you noticed any 'stability' improvements or other changes? Maybe you're still waiting for this new update to appear for your Samsung Galaxy Note 3?
Source: All About Samsung (Google Translated)