BBM for Android overview on video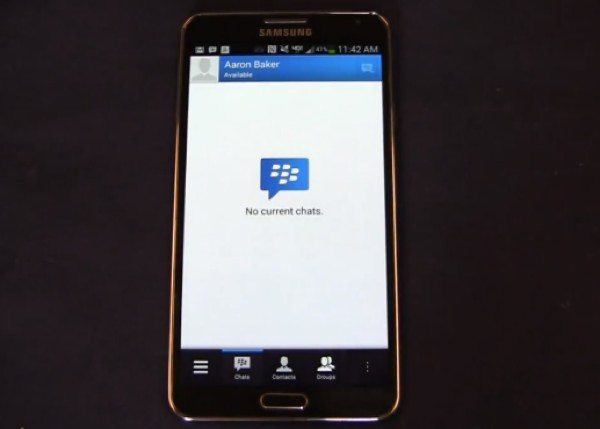 Following the initial release failure of the BBM Android and iPhone apps they were finally re-launched last week. The BBM apps for these platforms are already proving extremely popular and many more device users are now getting to grips with BBM. With that in mind we have a BBM for Android video to show you that gives a walkthrough of how to use it.
The BBM Android and iOS apps have already seen updates offering bug fixes, new features and extra support. The 5-minute YouTube video below will show Android device users what to expect of the BBM Android app.
Some users of the new BBM apps may have used BlackBerry Messenger before and have missed being able to use it on their Android devices and iPhones. Other new BBM app users may be completely new to BlackBerry Messenger but can now use it to contact friends using BBM with Android, iPhone or BlackBerry devices.
The video takes a look at how BBM for Android has changed compared to the BlackBerry 10 version. It also makes an important point of making sure that you download and install the official version as there have been some fake BBM apps appear on the Google Play Store.
The video proceeds with a look around the BBM Android app and user interface and clarifies many features and aspects of the app, such as chats, contacts, settings, invites, adding groups, and more. In summary it offers a good overview and walkthrough of BBM for Android.
If you want some clearer instructions on particular aspects of the new BBM apps then you may want to check out our earlier article that includes official BlackBerry tutorial videos on BBM for Android and iPhone. We hope you find the video below this story useful and we'd really like to hear what you think of BBM for Android or iPhone.
Are you one of the many new converts to BBM who are really enjoying this service? Maybe you're pleased to be able to use BBM again, this time using your Android device or iPhone? Let us know by sending your comments.