Samsung Galaxy Round US availability price shocker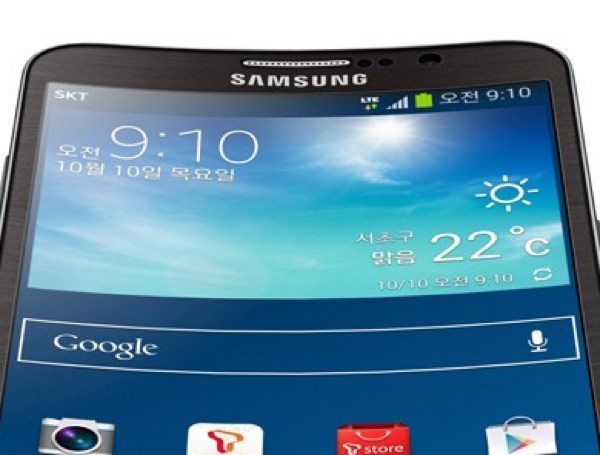 The Samsung Galaxy Round recently saw a limited launched in South Korea but seemed unlikely to become available elsewhere, although nothing official has been announced about this. However, if you're in the US and fancy getting your hands on this phone it's now available to order from an online retailer, although the price might shock some.
Recently we shared a video that showed the Galaxy Note 3 vs. Galaxy Round design to give readers a good idea of how they compare. We also informed readers of the Galaxy Round specs, which are virtually identical to that of the Note 3 although it doesn't feature the S Pen stylus.
There will always be some people who desire the latest devices and might be tempted to purchase the Galaxy Round. However, the Galaxy Round price tag of $1,129.50 might deter even the most ardent tech enthusiast. That's how much it will cost you to buy the phone unlocked in the US via Negri Electronics, although the device is already on backorder.
Yesterday we informed readers that the LG G Flex, will not only launch in South Korea but has now also been confirmed for the US, Europe and China at some point soon. Pricing of the G Flex hasn't been announced yet, but this could be an alternative to the Galaxy Round as it not only has a curved display but also has a curved battery and flexible body.
Are you thinking of ordering the Samsung Galaxy Round from Negri Electronics? Maybe you're going to wait to find out the LG G Flex price before you make a decision?