Samsung Galaxy S4 GPE Android 4.4 update now rolling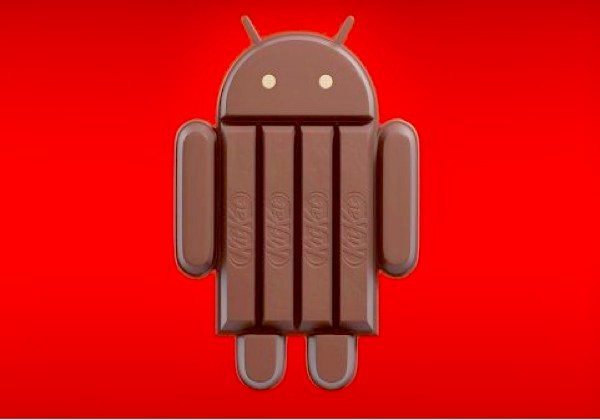 We've been following the latest on the Samsung Galaxy S4 Android 4.4 KitKat update, and if you have the Google Play edition we have some good news. The Samsung Galaxy S4 GPe Android 4.4 update has now begun to roll out.
It was reported yesterday that users of the HTC One Google Play edition were starting to receive the Android 4.4 update, and now GPe Galaxy S4 owners are starting to report the arrival of KitKat for their devices.
The Google Play edition of the Galaxy S4 offers owners a pure Android experience without Samsung's Touchwiz user interface. This update will bring benefits such as an improved UI, longer battery life and enhancements to the camera app.
On the Android Google+ page GPe Galaxy S4 owners started to report receiving Android 4.4 on Monday night, although as is usually the case the update will be rolled out in stages. If you head to Settings on your device you may find the download ready to go if you haven't received it already.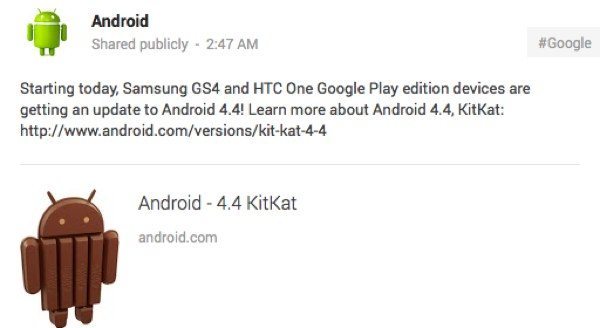 Owners of the regular Samsung Galaxy S4 aren't so fortunate though as a leaked schedule recently showed that Android 4.4 isn't likely to arrive for their handsets until January at the very earliest. Even then, the update could take some time to roll out depending on region and carriers.
This news comes as we hear more about problems with the Android 4.3 update for some Galaxy S4 users. Hopefully Android 4.4 for the Galaxy S4 GPe edition will be flaw free, but time will tell.
Have you already received the Samsung Galaxy S4 GPe Android 4.4 update? What are your thoughts on the changes and improvements with KitKat?