Samsung Galaxy Note Pro UK price, release, pre-order freebie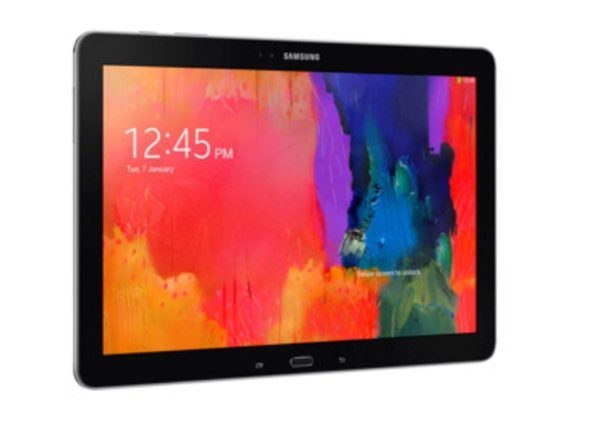 The Samsung Galaxy Note Pro 12.2 was officially introduced earlier this month and without doubt this is a top-notch tablet. At the unveiling no pricing was given and all we knew about a release date was that it was scheduled for Q1. Now we have details of the Samsung Galaxy Note Pro UK release, price and a pre-order freebie.
You can see all of the specs details of the Galaxy Note Pro at our launch article and you might also be interested in some hands-on video reviews to get a good look at what the tablet offers. With high-end specs and an attractive design we knew the Galaxy Note Pro would not be cheap and now that has been confirmed.
The Samsung UK website has now listed the Galaxy Note Pro WiFi-only version of the tablet with a price of £649. That's certainly on the expensive side but you may feel the blow softened slightly by the next snippet of news.
You can pre-order the WiFi-only tablet from Samsung right now and those who choose to do this will receive a free Gamepad usually worth around £80. As for that all-important release Samsung has the tablet down as shipping from February 4, so really not too much longer to wait.
Key specs include a 1.9GHz Exynos octa-core processor, a 12.2-inch display with resolution of 2560 x 1600, 3GB of RAM, and 32GB of internal storage (expandable via microSD). It also has an 8-megapixel rear camera, 2-megapixel front-facing camera, and runs Android 4.4 KitKat with the new Magazine UX user interface. The tablet comes with the popular Samsung S Pen stylus.
If you wish to find out more or want to place a pre-order you can do so at this Samsung product page. A cellular version will also be available at some point but that's not listed just yet and there's no news yet on when it's coming. However, we don't imagine it will be too much longer.
We recently shared a comparison video showing the Galaxy Note Pro 12.2 vs iPad Air that detailed the best points of each that you might want to check out. It would be good to hear your thoughts on the Galaxy Note Pro 12.2.
Have you been waiting for availability of this new Samsung tablet in the UK? What are your thoughts on the Galaxy Note Pro price and are you tempted to buy it?