HTC M8 aka One 2 indicator of expandable storage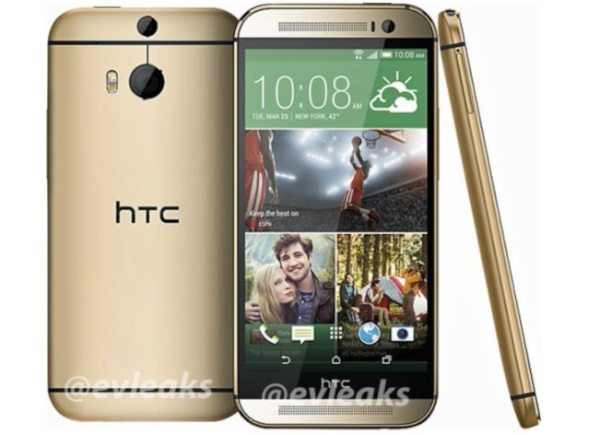 The successor to the HTC One is very hotly anticipated and we've been hearing news and leaks about this smartphone for some time. Currently dubbed the HTC M8 or HTC One 2 we now have an indicator that the upcoming handset will have expandable storage.
We wish we could clear up the confusion about the name of this device, which was codenamed the HTC M8 and has been variously referred to as the HTC One 2, HTC Two and more recently The All New One. However, whatever its eventual name, potential buyers will be more interested in what it has to offer in the way of specs.
Last year's HTC One and also the HTC One Mini did not feature a microSD slot for expandable storage, and this was one of the only criticisms of the device. The larger HTC One Max and also the dual SIM version of the HTC One did offer expandable storage though.
Although expandable storage for the follow-on to the HTC One has yet to be confirmed (although it has been widely rumoured), HTC President of South Asia Jack Yang recently spoke to Cnet and acknowledged that, "Expandability is the key to our consumers."
One of the areas of focus for HTC this year is enabling users to transfer content easily between their devices, and a microSD card slot offers a simple way of doing this. It's also reported that the company wants to "make a difference" with developments such as this.
Taking this into account we'd now be very surprised if the HTC M8 doesn't now have a microSD slot, as this would seem a very odd omission for the company's flagship device. It's thought that the HTC One successor will be unveiled at an HTC event being held on March 25th, so hopefully it won't be long until we hear confirmed specs and a release date.
It was also recently reported that the HTC M8 has been approved by the FCC, so everything appears to be on target for an imminent launch. We should note that the image shown here is a recent leaked press shot. While we wait for more news it would be good to hear your views on this upcoming device.
Are you keenly waiting for the HTC One successor? Is expandable storage for the HTC M8 a deal breaker for you? It would be good to get your comments on this.