New iPhone 6S, 6C renders look convincing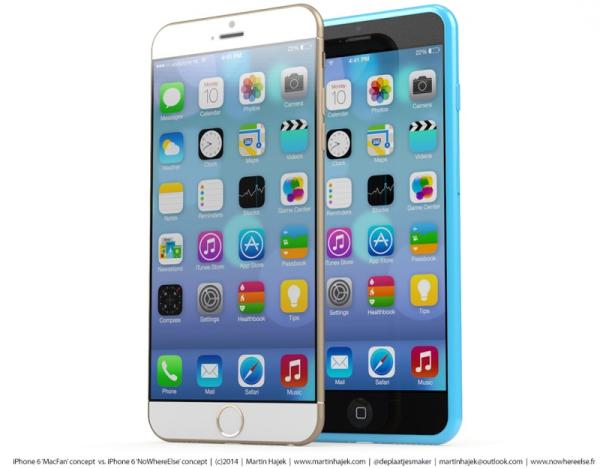 Following on from some supposed leaked schematic drawings of a future smartphone from Apple we have been seeing cases and designs of the device appearing. Today we have some new iPhone 6S, 6C renders that look pretty convincing.
French website Nowhereelse.fr and designer Martin Hajek have again joined forces to create some designs that you can see on this page after providing others a few days ago. The designs are showing the iPhone 6S in Gold and Space Grey colours that are available on the 5S, but this model is thinner and rounder.
The power button has been moved to the right hand side of the smartphone while the volume rocker closely resembles what is found on the iPod Touch 5G. The design of the iPhone 6C shows us a colourful plastic form factor instead of metal, while sharing a similar profile and button placement as the 6S.
This looks similar to another recent concept by designer Ferry Passchier, and while Apple has been rumoured to be developing two screen sizes for the iPhone 6, recent reports have suggested that the larger of the two won't arrive before next year.
Do you like these renders?
Source: MacRumors.