Samsung Galaxy K Zoom initial look on video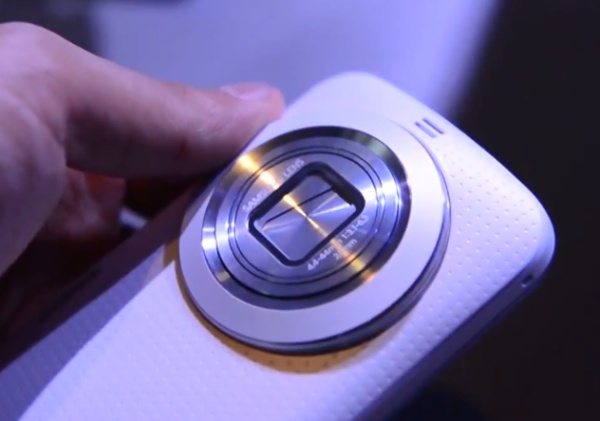 The camera-centric version of the Samsung Galaxy S5 has recently been made official, and rather than being titled the Galaxy S5 Zoom as many previously expected, it's called the Samsung Galaxy K Zoom. Today we have a hands-on Galaxy K Zoom initial look on video to share that that will give you a first impression of the device.
We've already given readers a rundown of the K Zoom against last year's Galaxy S4 Zoom, and also a K Zoom and Galaxy S5 comparison, so please do check those out for further information on specs and more. The YouTube video that we're showing today comes from Fone Arena and was taken at the launch event in Singapore.
It offers some very nice close-up looks at the handset showing the design and a tour of the handset. The video also runs through some of the key specs and gives details of the camera. If you want to see initial price and availability news you can do so here.
When you've checked out the video below this story we'd like to hear your first thoughts on this phone. Will you be purchasing the Samsung Galaxy K Zoom?