OnePlus One CyanogenMod 11S software focus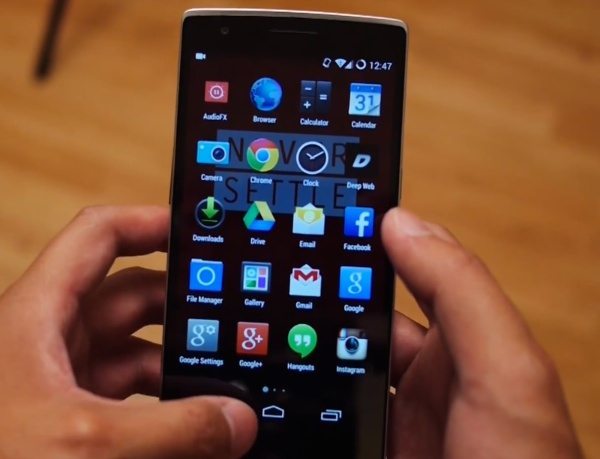 The OnePlus One smartphone was officially unveiled in April and although it hasn't yet released it's generating plenty of interest. This is a top-end handset at a reasonable price and one of its main attractions for many is that it runs custom CyanogenMod 11S based on Android 4.4.2 KitKat. Today we have a video showing a OnePlus One CyanogenMod 11S software focus so that you can find out more.
Just a few of our recent articles about the OnePlus One include a comparison with the Nokia Lumia 930, a review and a look at some of the most pleasing features of the phone. The YouTube video that we are showing you today below this story comes from Android Authority and concentrates solely on the software experience offered with CyanogenMod 11S.
This is a really useful feature focus that will give you a really good idea of what to expect with the OnePlus One. It begins by showing the lock screen of the handset and how to get directly to the camera if required. The video goes on to show the user interface, and some of the swipe gestures. Other aspects such as the notification dropdown, power widgets, features such as Screencast and a lot more are also detailed.
As well as this the video emphasizes just how much freedom users will have to customize their own experience with the OnePlus One. When you've viewed it below we'd be interested to hear your thoughts on the OnePlus One and CyanogenMod 11S so do send us your comments on this