Galaxy S3 gets Android 4.4 KitKat update, sort of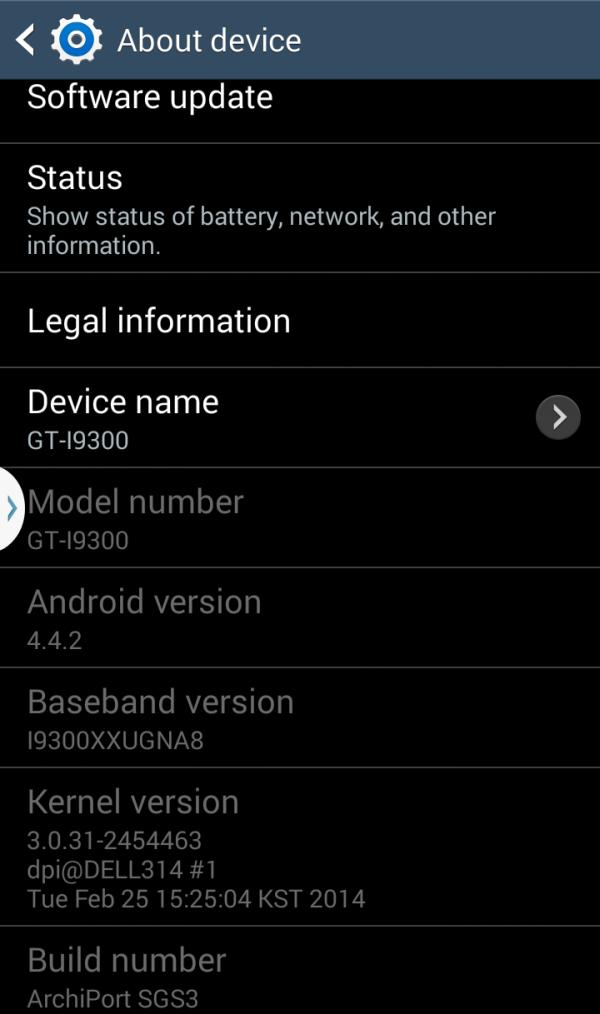 Owners of the international GT-I9300 version of the Galaxy S3 were recently officially told the news that Samsung won't be providing the handset a taste of KitKat, but now the Samsung Galaxy S3 gets the Android 4.4 KitKat update, sort of.
While there has been some hope that Samsung may backtrack and reverse its decision it remains unlikely that the 1GB of RAM version of the Galaxy S3 will now receive KitKat officially, but today we have the news that the clever guys over at the XDA forums have got together and managed to get KitKat over to the handset.
They have managed to port over the firmware from the Galaxy Note 2 that was released last month, and have got it working. There was some work needed with some things taken away to get the software to fit, and of course it is still a work in progress but most things are working.
The developers hope to get the files from the update that is being pushed out to the US version of the Galaxy S3, but you can hit the source link above to give it a try although only do it at your own risk.
Will you try this custom ROM?
Source: SamMobile.