Galaxy S5 Prime possibly been seen in the wild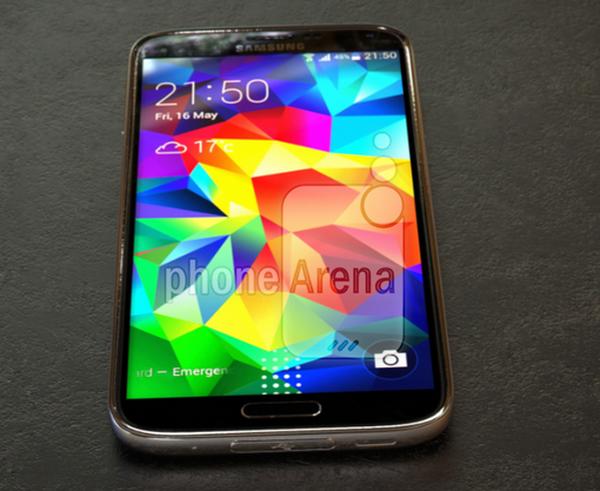 There seems a growing chance that Samsung is about to launch a more premium version of its latest flagship smartphone, and now the Galaxy S5 Prime has possibly been seen in the wild.
We have heard a number of rumours recently of the S5 Prime that has briefly appeared on a website and also been given a possible asking price, but now the guys over at Phone Arena have been sent some images that are reportedly of the Galaxy S5 Prime.
The device is rumoured to come sporting a 5.2-inch QHD display powered by the Qualcomm Snapdragon 805 processor with 3GB of RAM, but if this handset does make an appearance it could upset owners of the current device.
Meanwhile Faryaab Sheikh Editor in chief of SamMobile has taken to Twitter to suggest the Samsung Galaxy S5 Prime may not be the final name for the device, and mentions the fact the speaker has been moved.
Of course there is no way to verify that this image is the real deal so a pinch of salt is needed until something official is announced but the handset has been tipped for a release next month so this should not be too long away.