iPhone 6 could make official appearance this week – Updated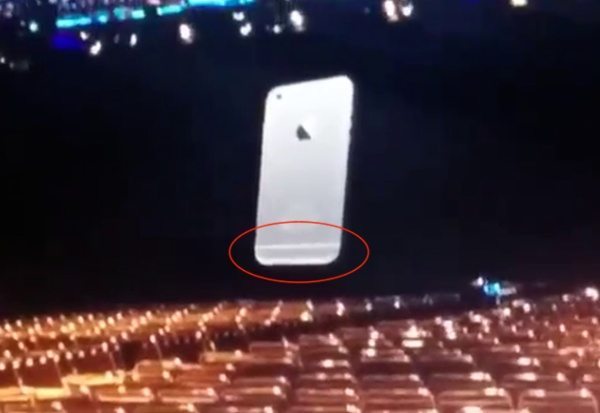 Apple's WWDC 2014 being on Monday and while we are anticipating news on iOS 8, we hadn't expected to see any new hardware introduced. However, news today suggests that the iPhone 6 could make an official appearance this week at the big event.
Most of the tech world is anticipating a September release for the iPhone 6, and this was reinforced only yesterday with news from a German carrier. However, there have been previous rumors that the next iPhone could revert back to a summer release instead.
Preparations for WWDC are currently taking place at the Moscone Center in San Francisco and a video has come to light which purports to be of the stage screen with slides being run through, as some kind of rehearsal. This is where the really interesting bit comes in, as some of the slides appear to show the iPhone 6 from various angles.
The images shown appear to tally closely with the many leaked dummy units we've seen recently. You can view the YouTube video below this story, and although we cannot verify whether this is the real deal, it does come from an often-reliable source of leaked product information.
It's widely thought that the next iPhone may release in two sizes, one at 4.7-inches and one at 5.5-inches, and a recent analyst's report referred to these as the iPhone 6 Air and iPhone 6 Pro respectively and also gave price suggestions. We cannot say when the iPhone 6 release will actually take place, but if the video is genuine then we may at least see it unveiled sooner than expected.
You may also be interested in our earlier report on times worldwide for the WWDC keynote address on Monday. Would you like to see the iPhone 6 shown at WWDC?
UPDATE: It has been found that the video was an elaborate fake and you can read more about this at Phone Arena here.
Source: NowhereElse (French)
Via: GSMArena