iPhone 6 5.7-inch variety designed with style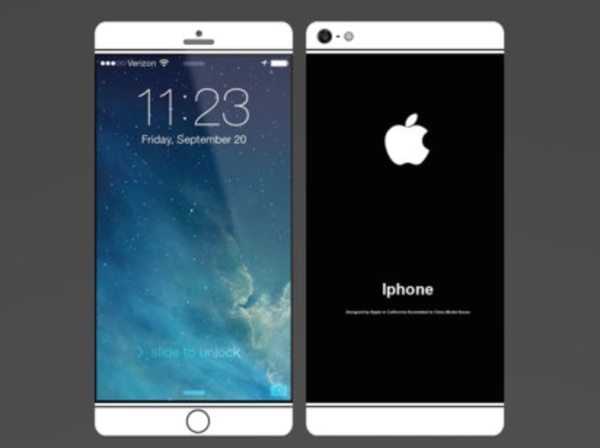 There's plenty of attention on the next Apple iPhone, which is widely tipped to be coming in two different sizes, a 4.7-inch model and a larger 5.5-inch version. We've seen plenty of very creative design ideas for the upcoming smartphones and the latest is an iPhone 6 5.7-inch variety that we feel has been designed with style.
There have been plenty of concept renders already for the iPhone 6 and just two of the most recent examples can be seen here and here, the first showing an iPhone 6, 6S and iPod touch 2 and the latter of an iPhone 6 with an iWatch Pro design. The latest vision that we are showing you today comes from designer Pham Tran Hai of Vietnam, a country that is often the source of leaks on upcoming iPhones and other flagship devices.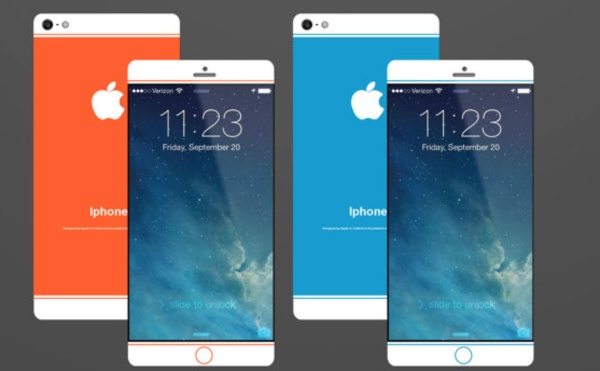 This render shows an iPhone with clean and sleek lines and virtually no bezel with the dimensions of the handset being 153mm x 78mm x 7.3mm and weighing 145g. There is a Lightning port along the bottom edge with speakers on either side of it and the handset would come in several colors with vibrant options including red, yellow, green, orange, blue and purple. A nice touch is that the color across the reverse of the handset is echoed with the same colored stripe across the top of the display and around the Home button.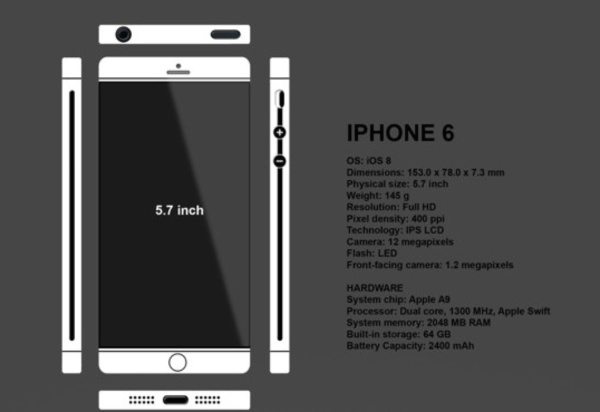 The designer has also provided a specs list for his iPhone 6 imagining and these include a 1.3GHz Apple A9 dual-core processor, a 5.7-inch IPS LCD Full HD display with 400 ppi, 2GB of RAM, and 64B of internal storage. There's also a 12-megapixel rear camera with LED flash, a 1.2-megapixel front-facing camera and 2400 mAh battery, and of course this iPhone 6 phablet would be running iOS 8.
If you want to see much more on the genuine iPhone 6 please do check out our previous articles here, with the most recent being a purported photo of the device that we showed yesterday. We really like this latest iPhone 6 phablet render and would be interested to hear your thoughts on it. Would you like the real deal to look like this?
Source: Behance
Via: Concept Phones