Samsung Galaxy Tab Flex design is impressive folding tablet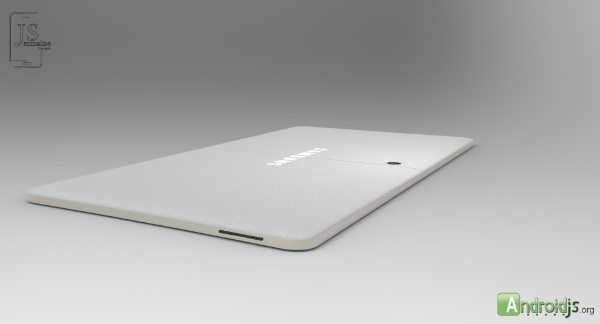 It's always interesting to look at creative designs for new devices, as they can give us some great ideas about what could be offered. Today we're sharing a Samsung Tab Flex design that shows a folding tablet, and we'd love to know what you think of this latest concept from one of our favorite designers Jermaine Smit.
Smit has come up with some hugely impressive concept designs before, with just a few recent examples being for a Samsung Galaxy S6 and also a Samsung Galaxy Note 4. The prolific designer has also recently come up with his own idea for a Hold JS smartphone and a tablet.
Now Smit has turned his attention back to Samsung and kindly sent us details of his latest vision. He has come up with the Tab Flex creation that we are showing a couple of images of here and has also produced a YouTube video that shows more. We've embedded that below our story for your viewing pleasure.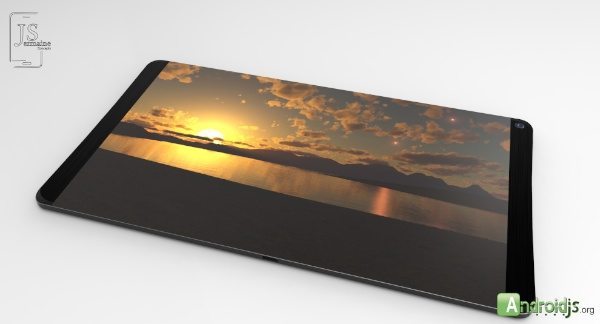 Samsung Tab Flex specs include 1.9GHz and 1.5GHz quad-core chips making an octa-core CPU, a 12.2-inch Super AMOLED display with resolution of 2560 x 1600 (the same as for the new Samsung Galaxy Tab S 8.4 and 10.5), 4GB of RAM, and 32 or 64GB options for internal storage. It has an 8200 mAh battery capacity in total, (4100 mAh on both sides), 4 speakers, and runs the latest Android 4.4.3 KitKat operating system.
Design-wise the front and back are plastic and it has metal sides. It also has slight inward curves for the body along with impact protection. Color options for the Tab Flex are Titanium Black or Dazzling White. It measures just 6.5mm thick and weighs 453g. Check out the video to see how the tablet can be opened up from its folded position.
A huge amount of work has gone into this latest concept design, with Smit telling us that he's spent over 50 hours working on it, so we'd really be interested to hear what you think. Would you like to see Samsung come up with a folding tablet similar to this Galaxy Tab Flex design?
Source: Jermaine Smit (Android JS)