Sony Xperia Z2 August release prospect on Verizon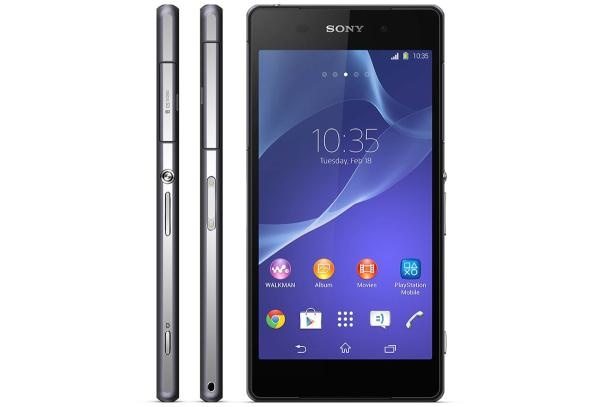 The Sony Xperia Z2 is already widely available in many countries but sadly lacking on US carriers so far. There have been many rumors over the last few months that this top-flight smartphone will eventually come to Verizon, and now there's a Sony Xperia Z2 August release prospect on the giant carrier.
Way back in March there was speculation that the Sony Xperia Z2 would be a Verizon exclusive in the US. However, this idea seemed to be dispelled with news from Sony in late April that the Xperia Z2 would only be available stateside as an unlocked phone, direct from the Sony online store at some point in the summer.
Following this though, the rumors of Verizon availability kicked off again when Sony posted an image briefly of an Xperia Z2 with Verizon branding on it's Google+ page before pulling it, followed by yet another image of the phone with Verizon colors on a Sony website. Now one of the most reliable leakers out there has reinforced a release for the Verizon Xperia Z2.
The prolific @evleaks has now given information saying that the "wait will not have been in vain" for Verizon customers waiting for the Xperia Z2 (codenamed Sony Sirius Viv). He states that the reasons for its non-arrival on the carrier so far is down to the certification and testing process and in particular the support for LTE-Advanced.
The leaker also suggests that the phone will arrive in the middle of Q3, so it could appear around August. Evleaks also recently leaked the Sony Xperia Z2 Tablet as heading to Verizon, and very rarely gets this kind of information wrong, so it does look very much as though Verizon customers will be treated to both the Xperia Z2 smartphone and tablet.
If you want to find out much more about the Sony Xperia Z2 you can do so in our previous articles on the device here, including comparisons, reviews and more. Are you pleased to hear that it now looks virtually certain that the Sony Xperia Z2 will be offered by Verizon? Maybe you wish it was also coming to other US carriers?
Source: @evleaks