LG G3 unboxing offers temptation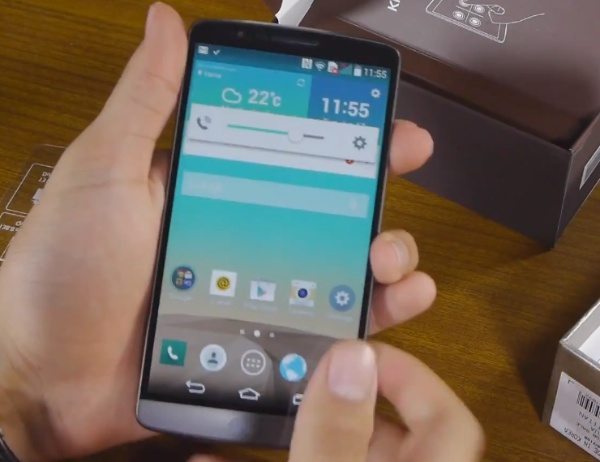 The LG G3 is a smartphone that many buyers have their eye on and is likely to be one of the top flagships this year. The phone was officially announced last month and will release to various world regions over the coming weeks. We've brought you plenty of information about this phone already and today we have an LG G3 unboxing on video that will show you what to expect if you purchase this handset.
Some of our most recent articles on the LG G3 have included a comparison of the cameras of the G3 and Samsung Galaxy S5 and also a video review of the phone. You can also see many more of our previous posts on the G3 here. The unboxing video we have for you today comes from Phone Arena and uses the European version of the phone, and you can view the YouTube video below our story.
The packaging shows some of the highlights of the phone and you'll then see the unboxing take place where the handset and the other contents of the box are revealed. Those contents include a quick guide to the phone, the battery, headphones, charger and USB cable. The battery is then put into the phone and you'll observe the LG G3 being powered on.
We have to say that the phone looks pretty sleek when you eventually see it fully unpacked and up-and-running and if you're thinking of purchasing this phone the video makes it look pretty tempting. Before you do though, you might want to consider recent speculation from Korean media sources that an LG G3 Prime may be on the way, a higher specced version that could be released soon. However, even if this is accurate this 'premium' version may not be available in all regions.
When you've checked out the video beneath our story today we'd be interested to know what you think. Has the unboxing convinced you that the LG G3 will be your next smartphone?