Samsung Galaxy S6 vision with enticing specs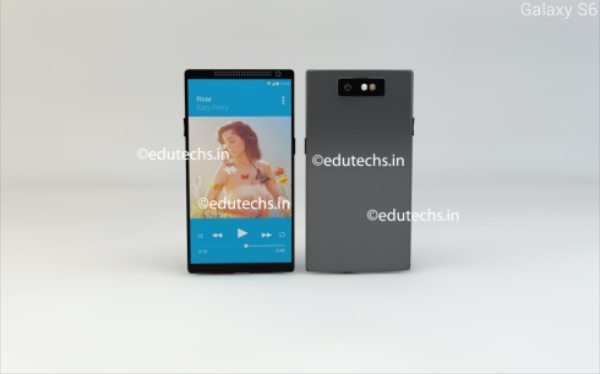 So what do we enjoy doing once a much-anticipated flagship device has been released? That's right, we turn our attention to the next version, so now that the Galaxy S5 has been released we want to share a Samsung Galaxy S6 vision with enticing specs and features. Of course at this early stage this is a concept render, but we are always interested to see these kinds of designs as teasers for what could emerge.
Of all the concept designs we see, the Galaxy S6 is one of the most popular at the moment, and we have already shown several different renders. Why not take a look at some of the other recent designs we've shared here, here and here. This latest Galaxy S6 vision comes from @edutechs.in and its creators have also touted many of the specs and features expected with the phone.
These include an Exynos 6 processor, a minimum 5.3-inch size of FHD Super AMOLED display with 500 ppi, 3GB of RAM, storage options up to 64GB, a 19 to 21-megapixel rear camera with dual tone flash, a 3 to 5-megapixel front-facing camera, and a 3200 mAh battery, along with the Android 5.0 or 6.0 operating system. Other inclusions are a fingerprint sensor, Retina scanner, heart rate sensor, wireless charging, and dust and water-resistance.
The phone has an aluminum build (although we're not sure how that will tally with waterproofing), and design-wise it has front speakers, slim bezels, a slightly curved casing, and a reverse with a matte rather than glossy finish. It would also be extremely lightweight at below 116g.
While the design renders are not overly exciting, the idea of these Galaxy S6 specs and features will be very appealing to many buyers. We'd like to know what you think of this latest concept of the Galaxy S6. Is the design something you'd like to see for the real deal, especially the metallic build? What would you like to see in the way of specs and features for the Samsung Galaxy S6?
Source: edutechs.in
Via: Concept Phones