LG G3 official video shows camera features and modes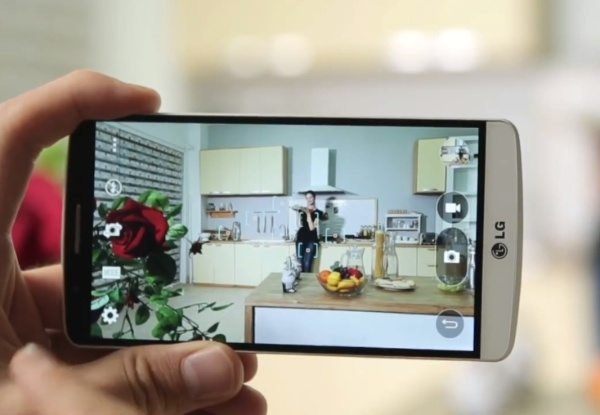 We're seeing a huge amount of interest from readers in the LG G3 smartphone. This flagship device is one of the first handsets to feature a QHD display with resolution of 2560 x 1440, and it has plenty more decent specs to recommend it, including a great camera set-up. Now a new LG G3 official video shows off the various camera features and modes.
Yesterday LG confirmed that availability of the G3 would be spreading to further regions, arriving in just a few more days for some Asian countries and to further regions next month. As for its camera capabilities the G3 has a 13-megapixel rear camera with phase detection/laser autofocus, optical image stabilization and dual LED flash, and it also has a 2.1-megapixel front-facing camera.
The YouTube video that you can find below our story is an official LG video that focuses (excuse the pun!) purely on the camera set-up of the G3. LG describes it as "how to take a picture like a pro." You'll see advice about some of the most useful features, and demonstrations of some of the various modes and settings such as Laser Auto Focus, Touch and Shoot, the dual flash, Selfie photos with gesture recognition, Magic Focus, and OIS+ technology.
If you want to see more about the camera of the LG G3 you might want to also check out a couple of our recent articles. Recently we reported on a smartphone blind camera test where the LG G3 came a very close second to the Samsung Galaxy S5. We also showed a video that showed sample images and video footage taken with both of these phones so that you can compare the results for yourself. You can also see much more on the LG G3 in our other posts on the phone here.
When you've viewed the video below we'd be interested to receive your comments. Have you already made the decision to purchase the LG G3 when it becomes available in your region? Are the camera capabilities one of the main factors that you consider when buying a new smartphone?
Via: Phone Arena