Samsung Galaxy Tab 4 8.0 LTE Verizon June 26 release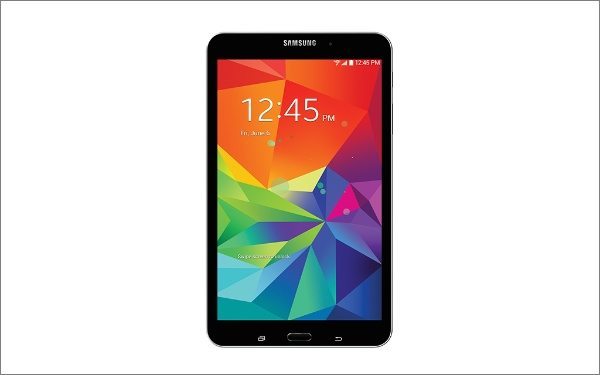 The Samsung Galaxy Tab 3 range have been popular devices for the company and in April the new Galaxy Tab 4 lineup was made official. These come as 7.0, 8.0 and 10.1-inch models and today there's news that the Samsung Galaxy Tab 4 8.0 LTE for Verizon will release on June 26, so there's just one more day to wait.
The Galaxy Tab 4 Wi-Fi variants were released in May with news that the 4G LTE models were heading for a summer release on major carriers. We'd already seen leaks of a Verizon-branded Galaxy Tab 4 8.0 with LTE so we're not exactly surprised to hear that Big Red is offering the device. However, it's nice to hear this has now been made official and it will be on sale from tomorrow.
Verizon has announced the Galaxy Tab 4 8.0 tablet availability on its website and dubbed it "The Family Tablet." The tablet supports Verizon's new XLTE network, which offers even faster peak data speeds than standard LTE. If you want to purchase the tablet from Verizon on a contract the price is $279.99. Alternatively you can purchase with no contract for $379.99. For an extra $10 monthly fee buyers can add it to their existing MORE Everything accounts.
These prices are not cheap for a mid-range tablet but XTLE support is a real bonus. Specs of the Galaxy Tab 4 8.0 include a 1.2GHz Snapdragon 400 quad-core processor, an 8-inch display with resolution of 1280 x 800, 1.5GB of RAM, and 16GB of internal storage, expandable via microSD. It runs the Android 4.4.2 operating system and has a 3-megapixel rear camera, 1.3-megapixel front-facing camera, and 4450 mAh battery.
You might also like to check out a couple of our previous articles on this tablet. One is a comparison of the Galaxy Tab 4.0 vs. iPad mini Retina, and the other is a video review with a rather mixed verdict. Are you about to purchase the Samsung Galaxy Tab 4 8.0 LTE on Verizon?
Source: Verizon Wireless
Via: SamMobile