iPhone 6 running iOS 8 visualized on model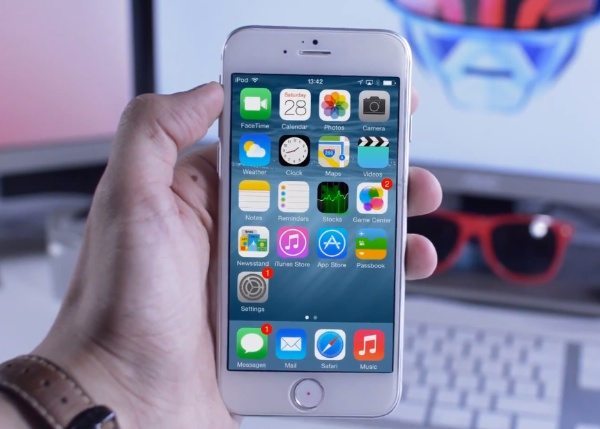 The iPhone 6 release may be some months away yet but the hype is building nicely amid an array of leaks about the device. We've been bringing you plenty of news on the next iPhone that is likely to come in both a 4.7-inch size as well as a 5.5-inch model. It will be running iOS 8 that is currently in beta, and today we have an interesting video that shows the iPhone 6 running iOS 8 visualized on a model.
If you've been following iPhone 6 news you are likely to have seen many of the leaked images that we've shown recently. Many of these are claimed to be dummies or prototype models that have given us an idea of how the phone will look. Now one of these iPhone 6 models has been used in the YouTube video that you can view below this story. It comes from Tom Rich who has used some clever video editing to show what the 4.7-inch iPhone 6 with iOS 8 could look like.
Apple's iOS 8 is set for a public release in fall, and we've already written numerous articles on it that you can see here. These include features, reviews and video looks of iOS 8 betas, and we've also shown a previous video of an iPhone 6 design idea with iOS 8. This latest video is very interesting as it uses one of the iPhone 6 models to give a realistic look at what could be on offer.
It begins by showing us the 4.7-inch model of the iPhone 6 and how it will look size-wise compared to some other popular devices. It's then pointed out that the larger display means that iOS 8 will be running at a higher resolution on the iPhone 6, possible 1704 x 960. The video goes on to rather neatly show the appearance of iOS 8 on the larger hardware of the iPhone 6.
It continues by comparing the look of iOS 8 on the dummy iPhone 6 with that of iOS 8 on the smaller iPod touch 5th generation, to show the difference on the larger display of the upcoming iPhone. We think this is a really interesting simulation that offers an aesthetic look at what we're likely to see in a few months time.
We'll let you judge the results for yourselves on the video below, and we'd be interested to hear your thoughts. Does this whet your appetite for the official arrival of the iPhone 6 with iOS 8?
Source: iClarified