Nokia XL review gives pros and cons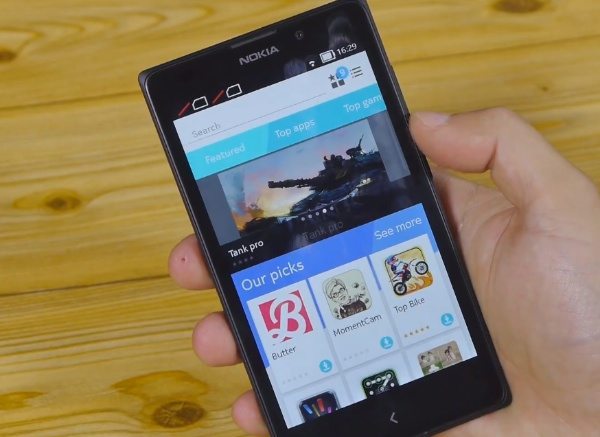 Back in February Nokia announced three new Android-based affordable smartphones in the Nokia X line, and one of these was the Nokia XL. The X has proven extremely popular while the X+ and XL only recently released to a waiting public. If you're thinking of purchasing the XL then you might be interested in checking out a Nokia XL review that gives pros and cons and shows what the device offers.
We've already shown a video about the XL with some first impressions on the device and if you want the rundown on specs we have those here for you now. The Nokia XL is available as a dual SIM device and it has a 1GHz Snapdragon S4 Play dual-core processor, Adreno 203 graphics, and a 5-inch IPS LCD display with resolution of 800 x 480 and 187 ppi.
Further specs include 768MB of RAM, 4GB of internal storage (expandable via microSD to 32GB), a 5-megapixel rear camera, 2-megapixel front-facing camera, and 2000 mAh battery. It's based on the Android 4.1.2 Jelly Bean operating system with the Nokia X 1.0 UI. Below this story you can view a YouTube video from Phone Arena that gives an insightful look into the Nokia XL.
After an introduction the review begins by looking at the design of the XL before moving on to aspects that include the display, the software experience, performance, connectivity, camera (with sample images), battery life and more. At the end of the review you'll see a list of pros and cons for the Nokia XL as well as an overall rating for the phone.
Some of the pros include its display, smooth running interface, above average camera for this class of phone, and competitive price. On the other hand a few of the cons are its rather bulky build, and the lack of the Google Play Store. We won't give away the final score as you might want to find that out for yourself.
You might also be interested in some comparisons we've given of the Nokia XL versus other smartphones, with the Samsung Galaxy S Duos 2 here, the Motorola Moto E here, or the Nokia Lumia 630 here. After you've taken a look at the review below we'd like to know if you have decided whether the Nokia XL is the phone for you?